WSHS parents, on-campus students learned today if they meet guidelines to take learn at home on the second Virtual Day, Friday, Nov. 13. Please sign the form that your child brings home today and make note if your child is eligible for remote at-home learning on Friday. Students who must attend Friday but miss school will be counted absent. Even students eligible for the Virtual Day may attend campus. Questions? Please call the office at (501) 825-7241.
Employee Spotlight: MELISSA GRISSOM Mrs. Melissa is a paraprofessional at West Side Elementary. She has been with the district for nine years. When she isn't at work, Melissa enjoys woodwork, all kinds of crafts, hiking, spending time with her dog and her family.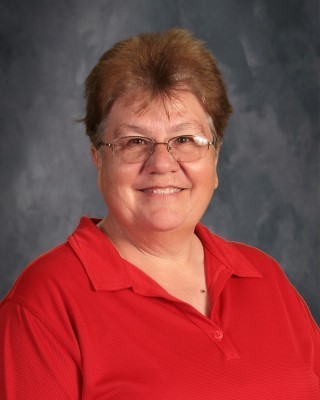 STAR STUDENT: DAWSON BAKER Dawson Baker was selected as the 5th grade star student in Mr. Caleb's class for the month of October. SRO Crispell presented him with a bag of goodies and a certificate for demonstrating responsibility in his classroom. Good job, Dawson!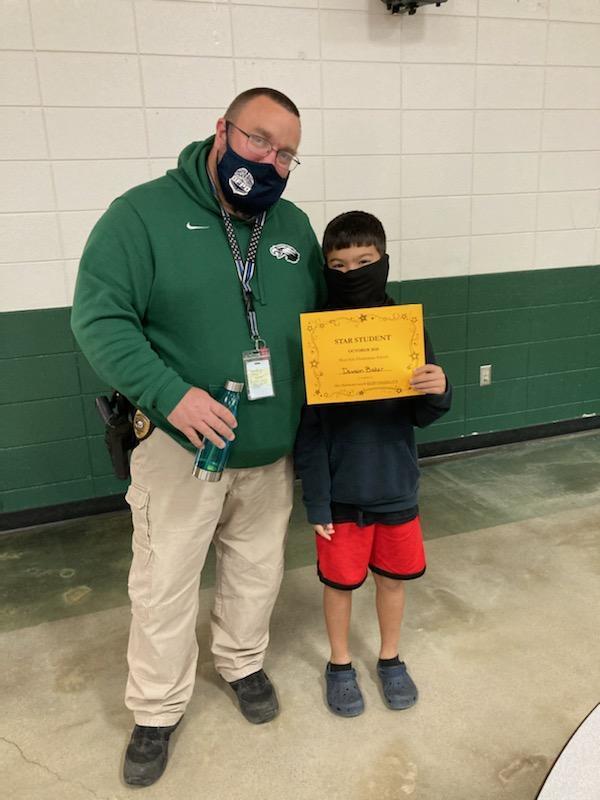 STAR STUDENT: CAYLEE RODGERS 6th grader, Caylee Rodgers, was awarded the star student in Mrs. Robin's class for October. Officer Crispell presented her with a certificate and bag of goodies for her hard work and responsibility. Congratulations, Caylee!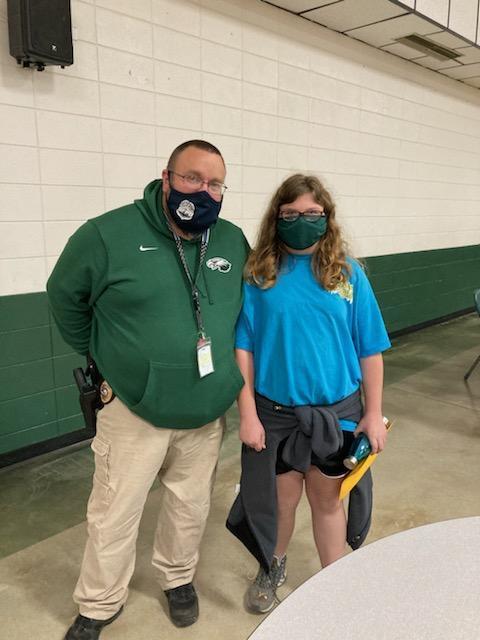 West Side School would like to thank all veterans for their service and dedication to our country! Thank you for your sacrifice!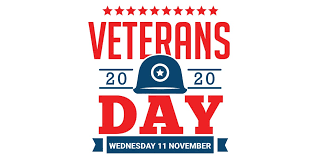 Mrs. Polly's 1st graders are thanking our veterans for their service to our country on Veteran's Day!

High School Parking Lot Update Beginning Wednesday, November 11 installation of a new water line will start in the high school parking lot. The line will follow the orange paint in front of Brady-Hipp Arena and Gathright Gymnasium. Work will begin after 8:00 each day and should stop around 2:30 each day in order to impede before and after school traffic flow as minimally as possible; however, it will impede traffic in that area between 8:00-2:30 so an alternate route will need to be taken. Thank you in advance for making proper accommodations.
STAR STUDENT: PRESLEE STEVENS The star student in Mrs. Amanda's 4th grade for the month of October was Preslee Stevens. She was presented with a certificate and bag of goodies by SRO Crispell for her responsibility in class. Keep up the great work, Preslee!
The Girls Golf Team is selling Krispy Kreme donuts to raise money for State Championship rings now through Nov. 20th. Please see Coach Shane Davis or a team member to order. Orders can also be made at the Nov. 20th home ballgame.
STAR STUDENT: ANNABELLE RODGERS Office Donald Crispell presented Annabelle Rodgers with her certificate and bag of goodies for being chosen as October's star student in Mrs. Wanda's 4th grade. Annabelle was chosen for her demonstration of responsibility. Congratulations!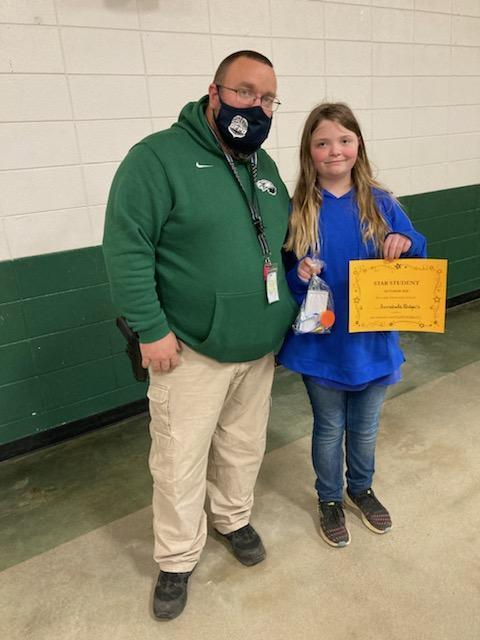 STAR STUDENT: AXEL BLEVINS Axel was selected as star student for the month of October in Mrs. Tonya's kinderarten classroom. The character word for the month was responsibility. Way to go, Axel!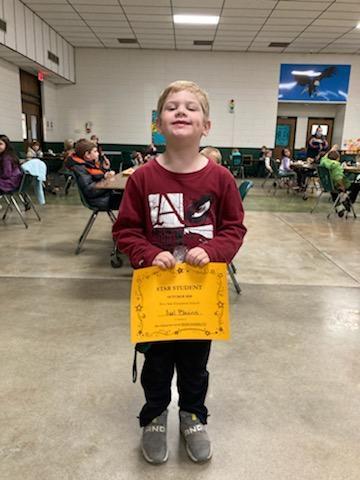 Employee Spotlight: CHERIE HUGHES Mrs. Cherie is the elementary art teacher at West Side. She has been at the district for three years. She enjoys crafting, gardening, and watching her fiance', Heath, race when she isn't at school.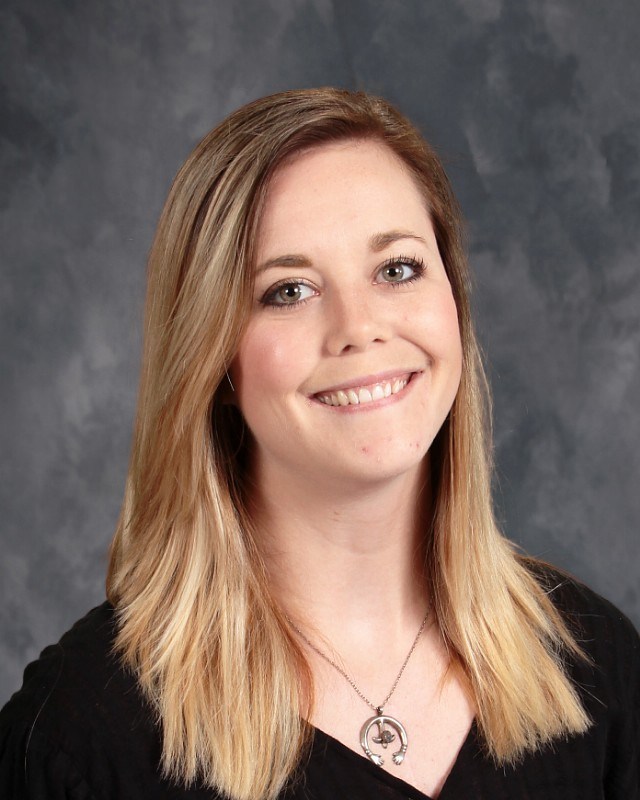 The Lady Eagles senior girls basketball team is hosting Tuckerman tonight at 5:00 at Brady-HIpp Arena. The senior girls game will be the only game played tonight. If you would like to reserve tickets for tonight's game please do so at this link:
https://forms.gle/z758YAittYiks5tU8

Basketball Schedule Update: West Side Sr Girls will play Tuckerman at West Side Monday, November 9 at 5:00. This game will be followed by a Sr Girls JV game.

Basketball Schedule Update: West Side Sr Girls and Sr Boys will play Bergman at West Side on Friday, November 13 at 5:00. Ticket details will be released on Wednesday.
STAR STUDENT: PHOENIX BREWER Phoenix was presented with a certificate and bag of goodies by School Resource Officer, Donald Crispell, for her demonstration of being responsible in Mrs Layne's 3rd grade classroom. Congratulations, Phoenix!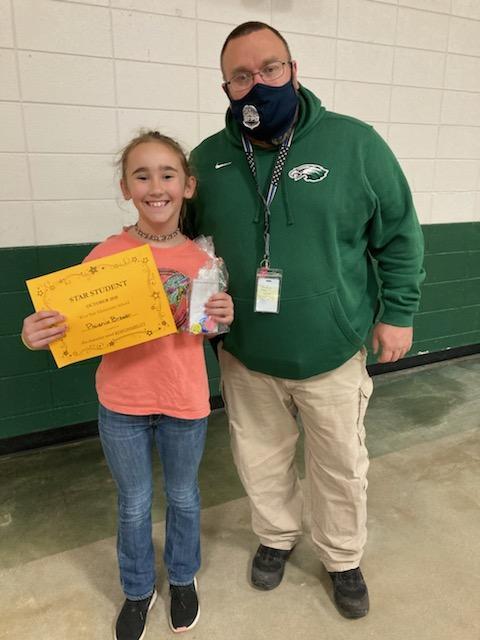 Parents, to take Friday as Virtual Day, students will qualify for the remote learning option if (1) grade in every course that is a "C" or above and (2) no more than a total of two missing assignments. No student is required to learn remotely. #WatchUsSoar
Don't forget that Homecoming shirt orders are due Tuesday, November 10th!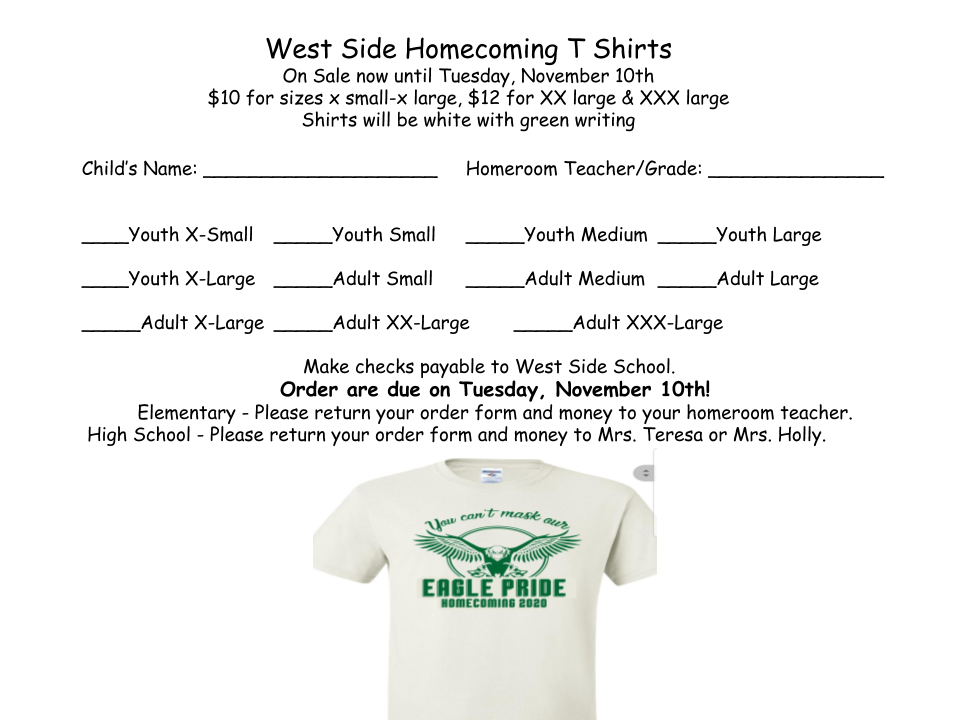 We appreciate our WSE families. To show our appreciation, we would like to invite you to join our drive thru "Thankful for You" celebration on Thursday, November 19, 2020, 3:30-5:30 p.m. This celebration will include picking up frozen pizza, drink, and cookies for your family at the WSE loop. This event is our way of saying, "Thank you! You deserve the night off! Enjoy a meal on us!" Due to current circumstances we would like to offer this for K-6 families in the absence of our on campus Thanksgiving lunch. Please fill out this form by November 12th if you intend to participate.
https://docs.google.com/forms/d/e/1FAIpQLSeVcBSIpugx7M1QFOCzc0bCuPxslyaqOnp5l63QltJ8_W64qQ/viewform
*West Side Eagle Basketball Fans* There have been several cancellations for the week of November 9. These games will be rescheduled. 11/9 Monday - 7g ,7b, Jg, Jb @Clinton (CANCELLED) 11/12 Thursday - 7g, 7b, JG against Guy(CANCELLED) 11/13 Friday - JB, SRS @ICC (CANCELLED)