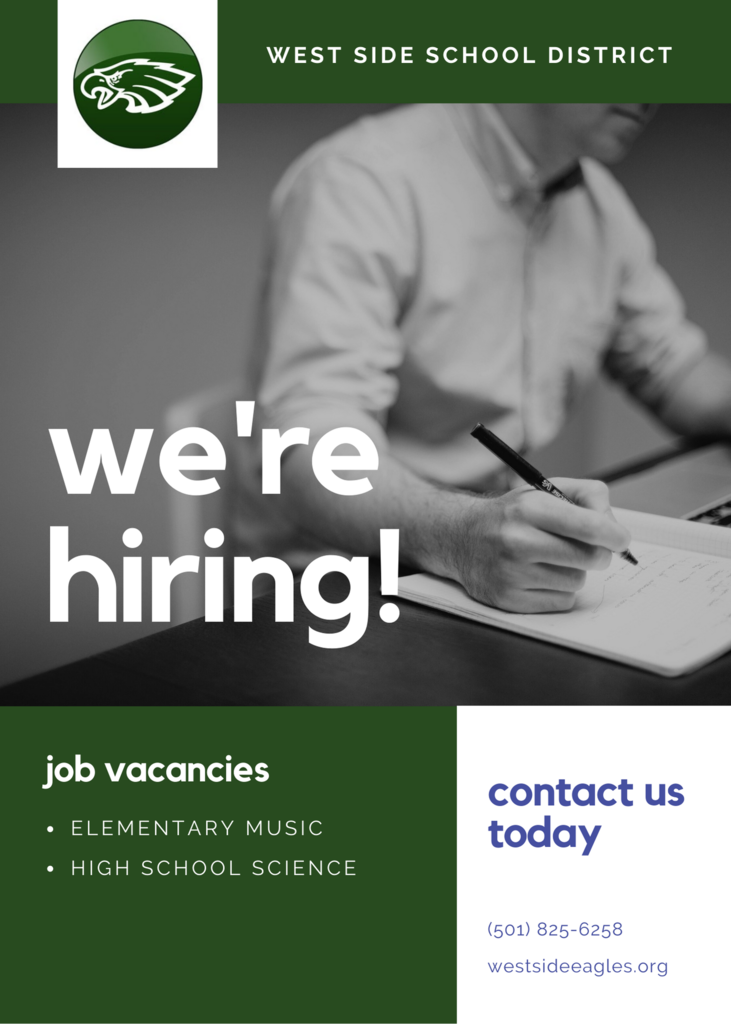 West Side families, when someone in the household is tested for COVID-19, students must quarantine until the results are known. Please keep contact with the school if there is an exposure to the virus by calling the school @ (501) 825-6258 or (501) 206-5141 outside school hours

The Pep Club of West Side High School is sponsoring a Christmas food drive. Please see the attached flyer for items we are requesting to be donated.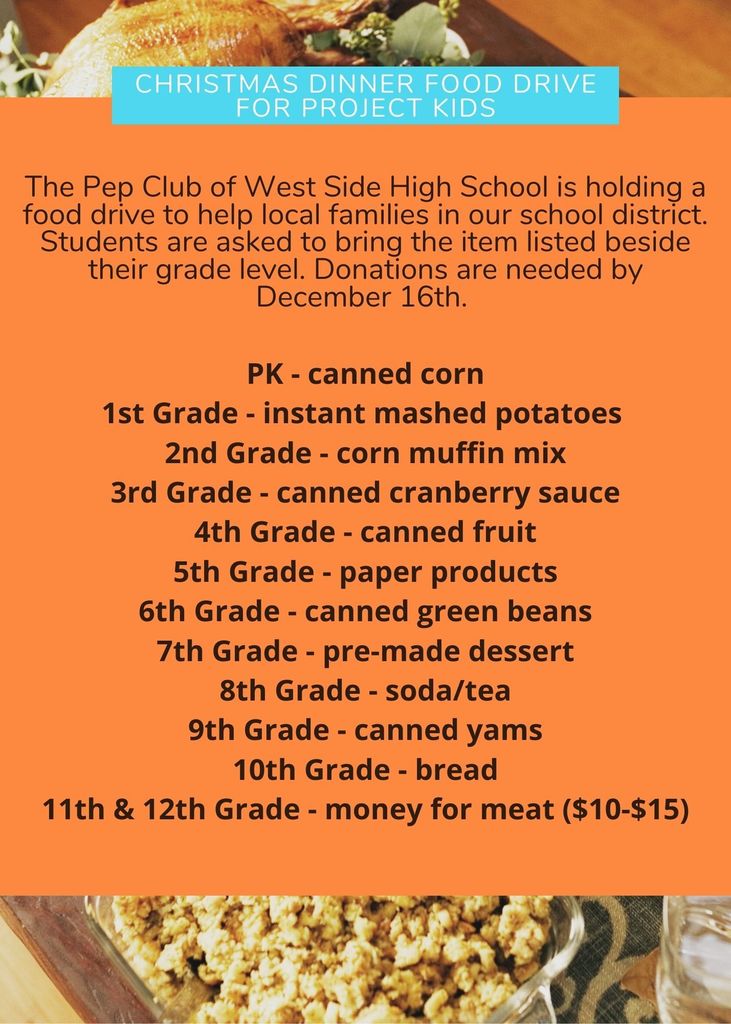 West Side 4th Graders visited Fairfield Bay as part of their unit on the book, Sign of the Beaver. They saw the totem pole, cave, and took a little hike.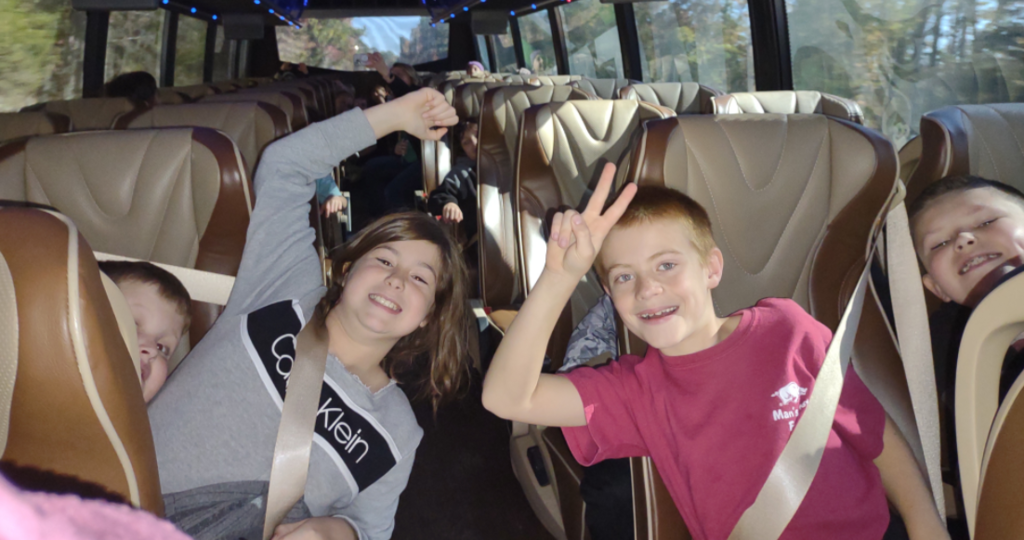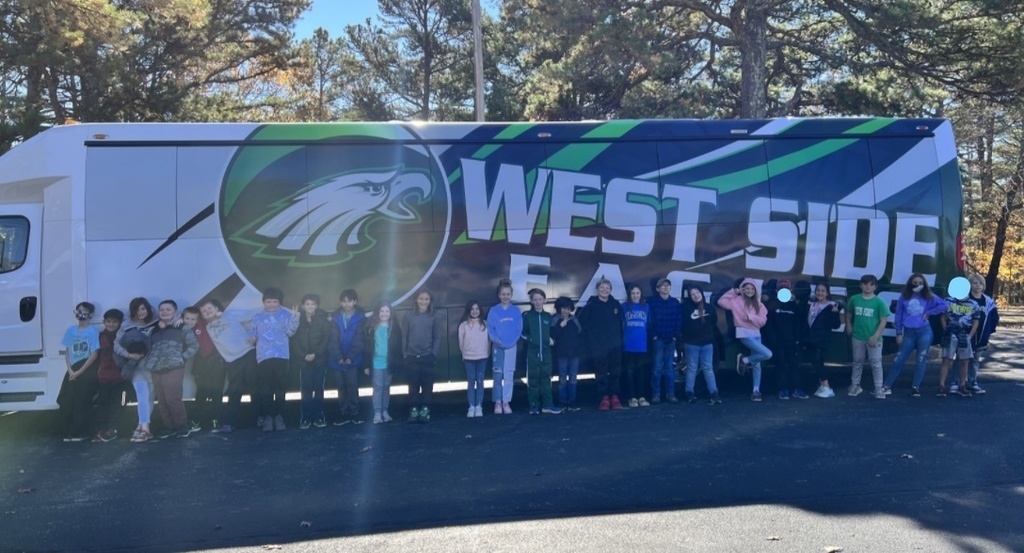 The 7th grade girls and boys basketball teams will play Shirley at home tonight starting at 5:00 not 4:30.
West Side Elementary EAST students did some teambuilding activities. Students are pictured playing Helium Hoop and Lava River. #Soaring2NewHeights @the EASTiniative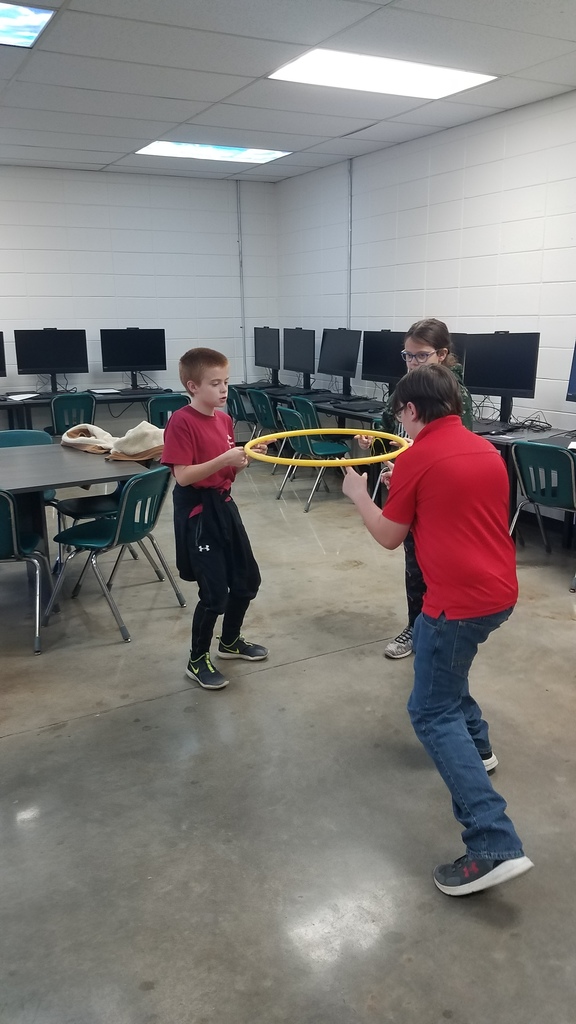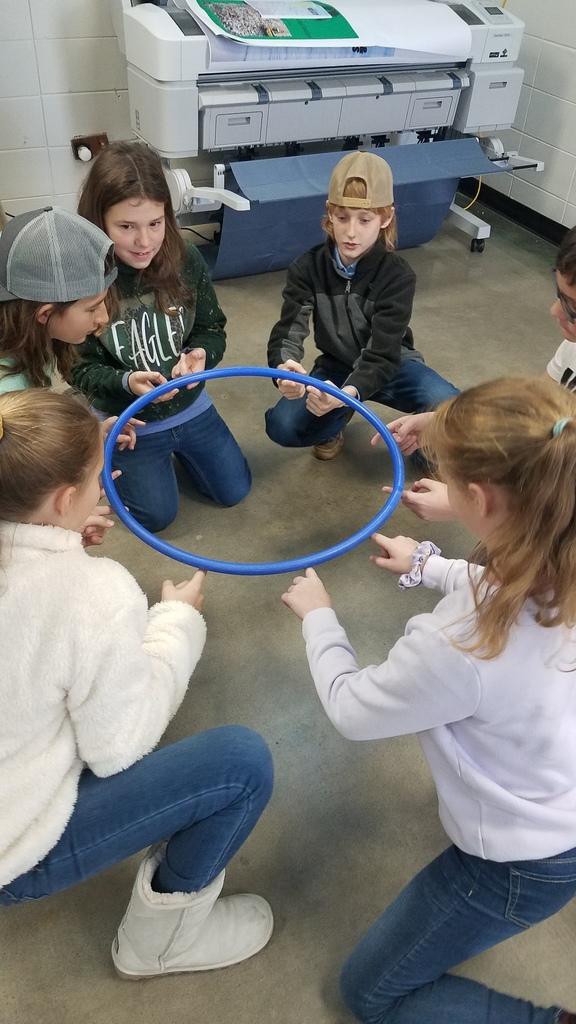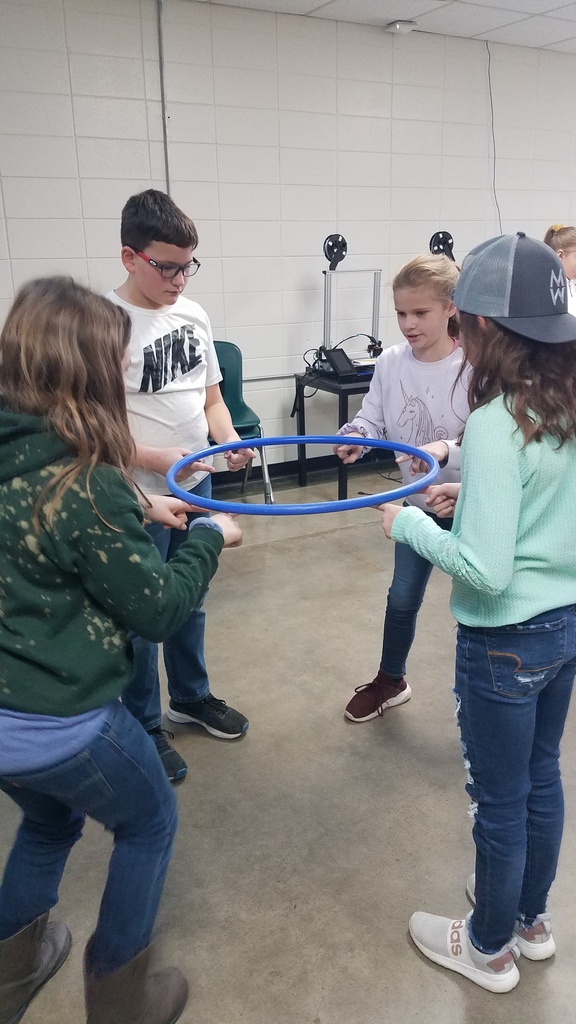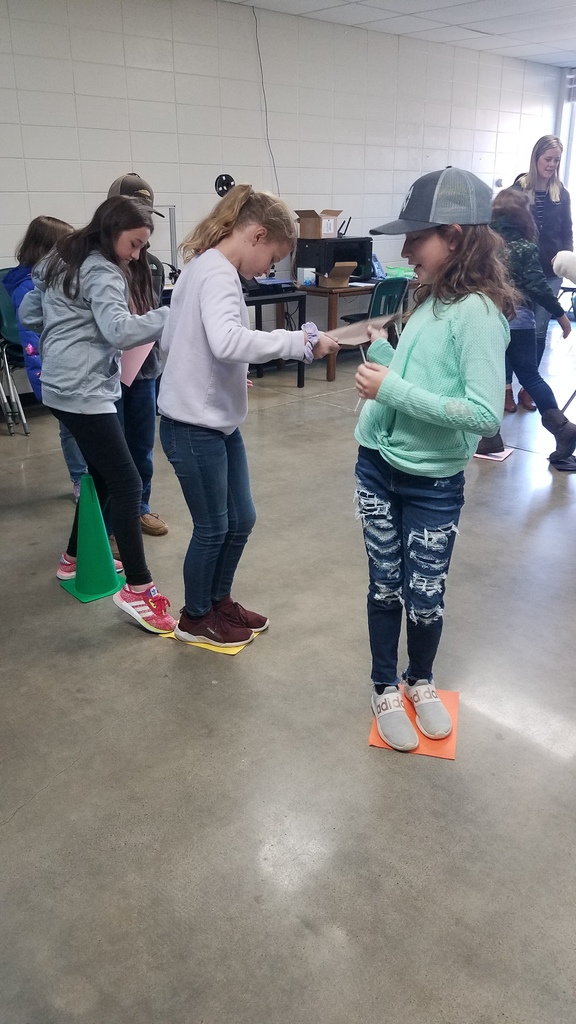 May we face others with a thankful heart!
STAR STUDENT: JULIANA BIBLE Congratulations to Juliana for being selected as the star student for Mrs. Debbie's 6th grade. She was chosen for demonstrating responsibility in the classroom and received a certificate and water bottle from Officer Crispell. Way to go, Juliana!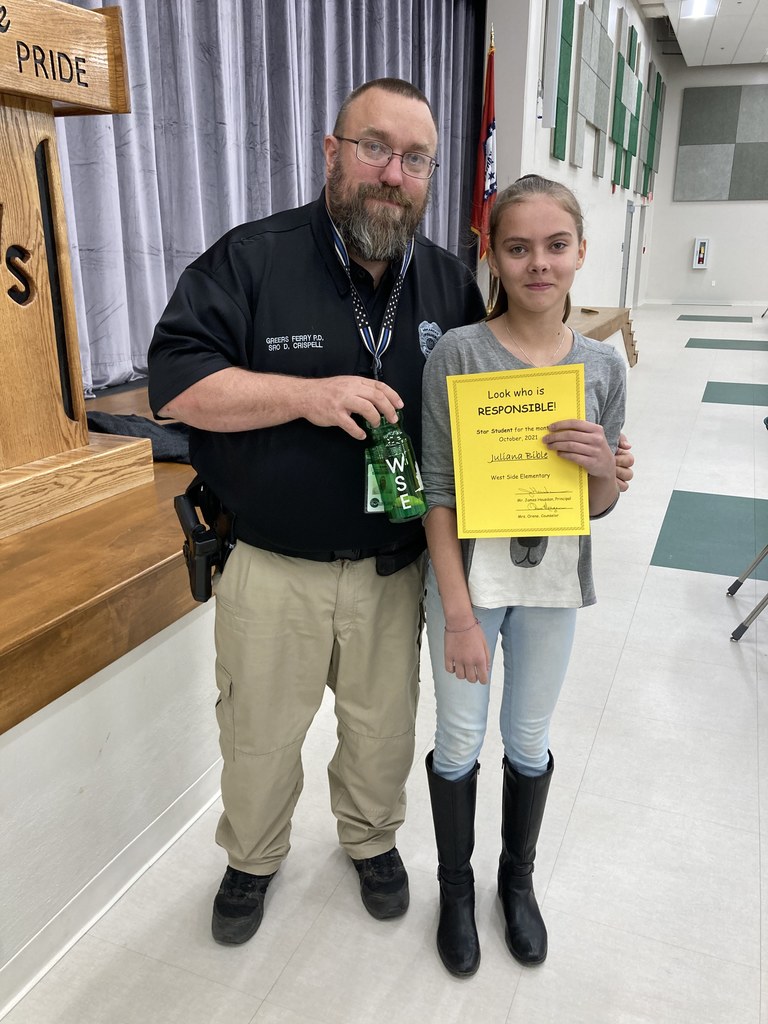 Mr. Ramsey's EAST students have been playing around with Tinkercad. This software is great for simple designs all the way to more complex renderings. It is a great resource for students who like to be creative.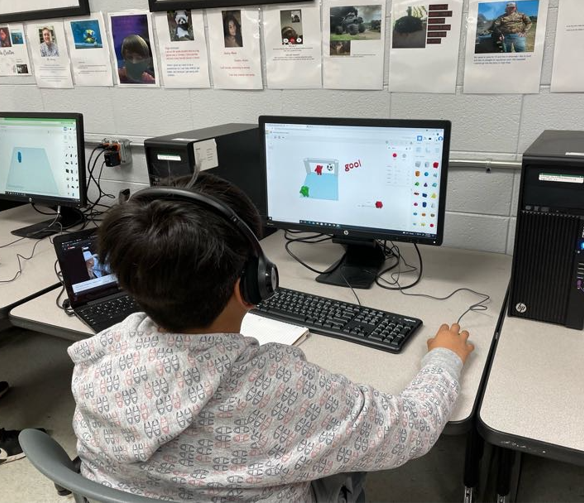 Reminder that West Side School will not be in session next week. Enjoy your Thanksgiving break with family and friends. We look forward to seeing everyone back on Monday, November 29th!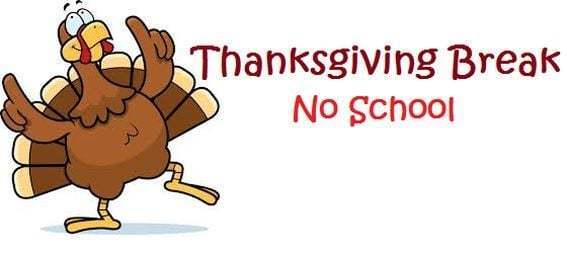 Mrs. Teresa's K-2 whole group enrichment students are learning about flight, so they made their own paper airplanes to try out!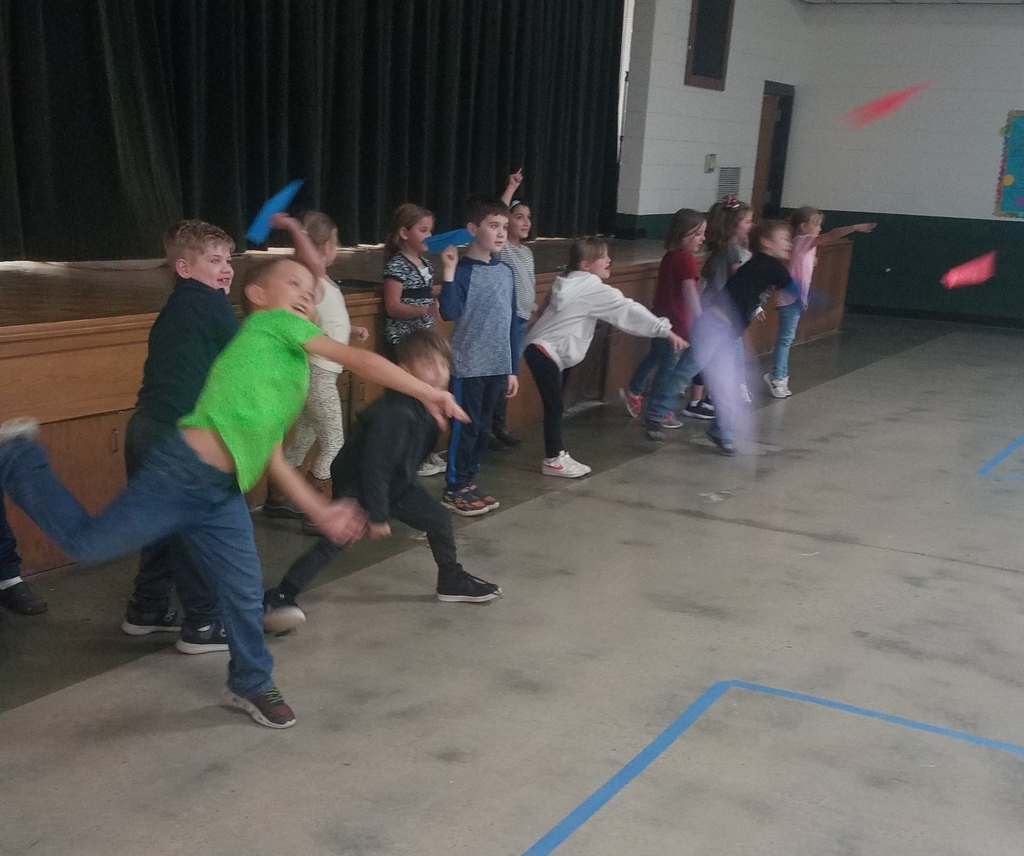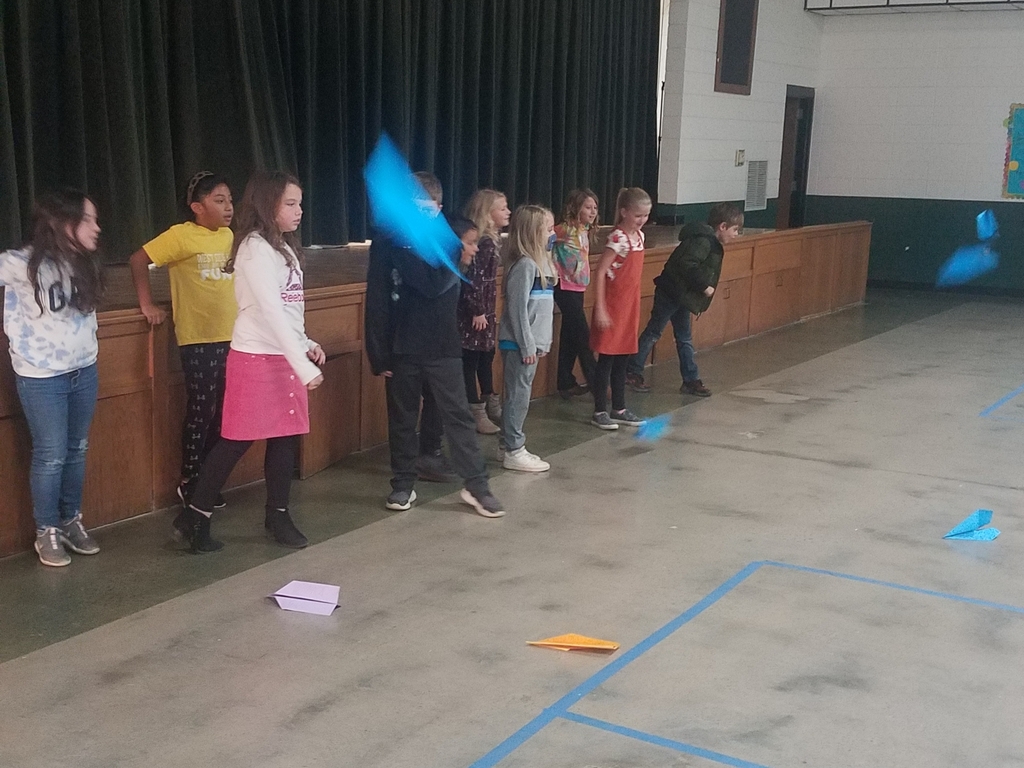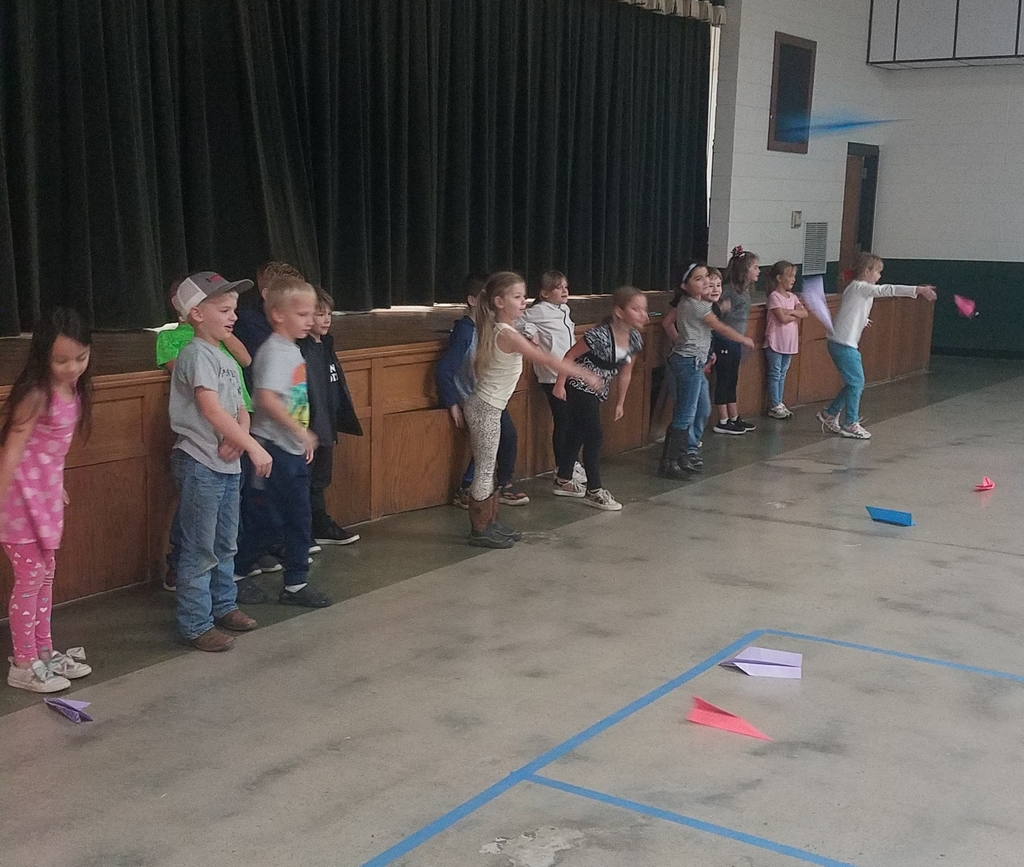 Reminder ... West Side dismisses school at 2 p.m. today. Bus routes and pickup times for car riders will be 1 hour 10 minutes early. Questions? Please contact the school at (501) 825-6258. #Soaring2NewHeights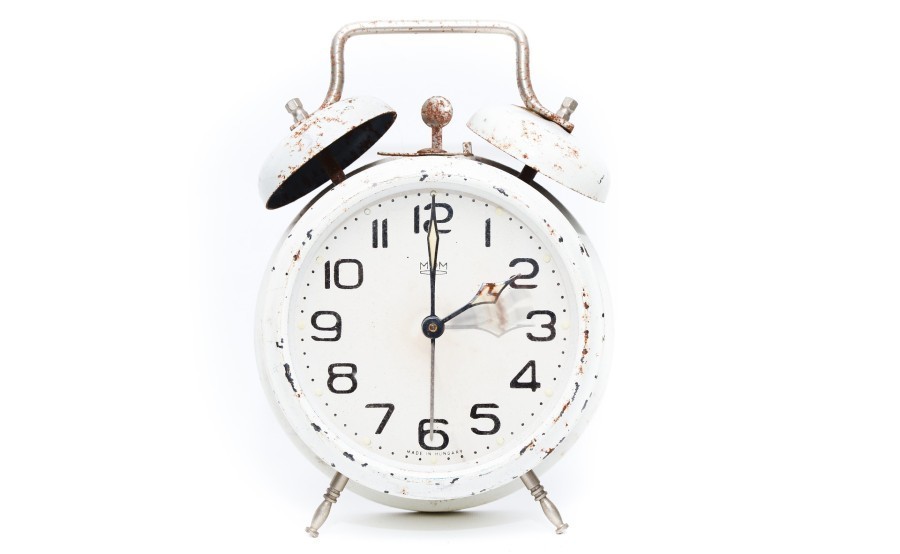 The best opportunity in a century in Arkansas to view a lunar eclipse begins in a few hours. The event begins about midnight and reaches maximum eclipse at 3:02 a.m. with only slight cloud cover to enable a stellar view. More at
https://www.timeanddate.com/eclipse/in/@4099753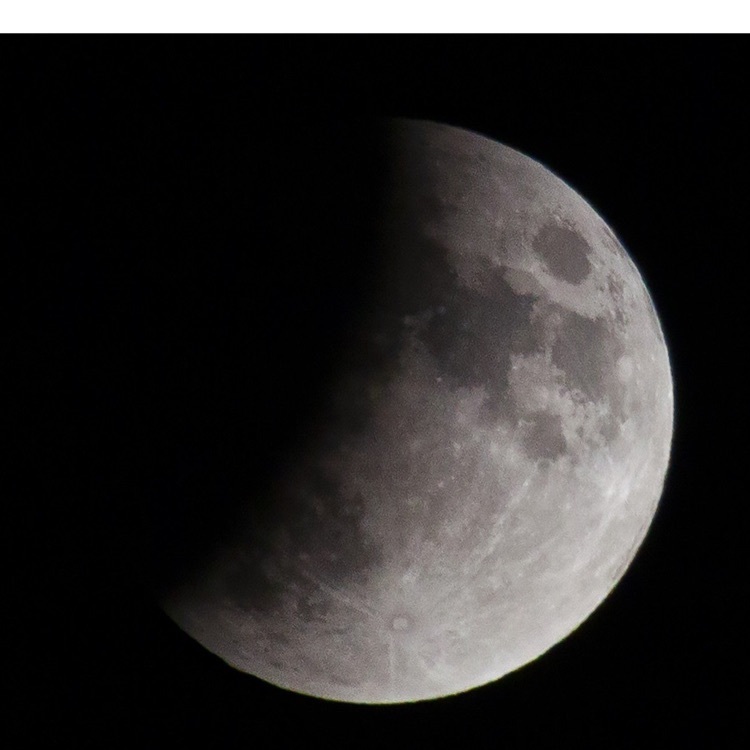 The Junior Boys play Concord in the finals of the Quitman Invitational at 1 p.m. Saturday. The time changed after the printing of the original tournament bracket. Go Eagles! #Soaring2NewHeights
STAR STUDENT: CALEB BAKER Congratulations to Caleb for being chosen as the star student in Mrs. Traci's 4th grade! Caleb received a certificate and water bottle from SRO Crispell because he demonstrates responsibility in the classroom. Way to go, Caleb!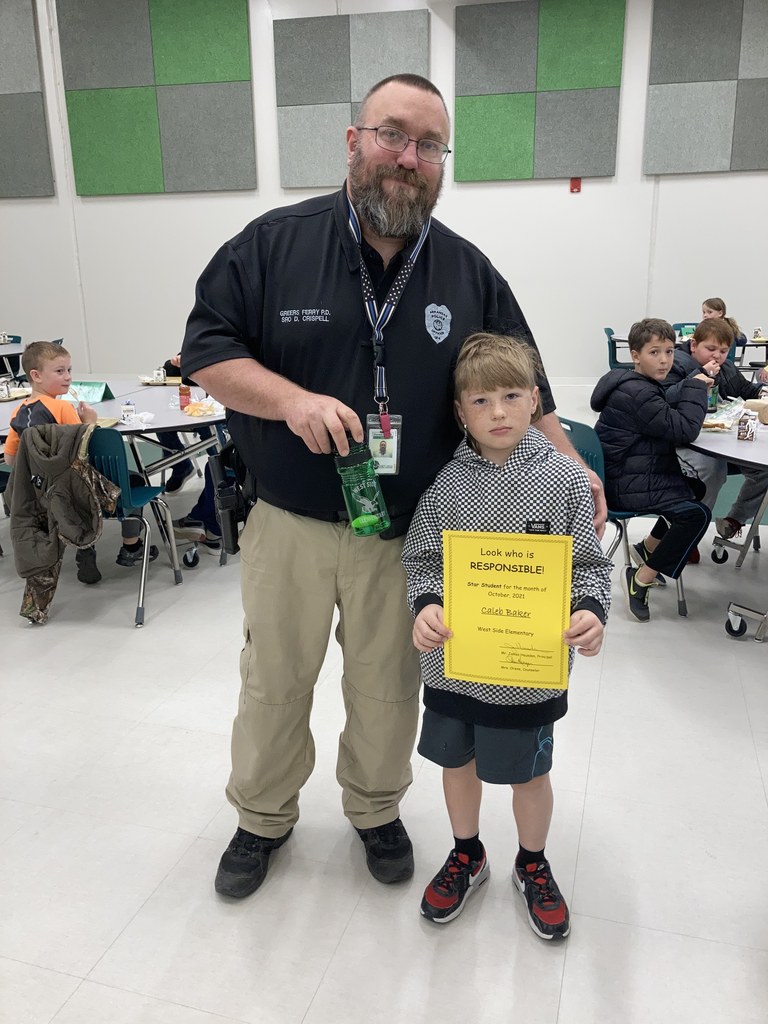 Kevin Cornwell, left, accepts his $20 Nintendo Switch gift card for winning the first-ever West Side eSports Smash Bros. Ultimate Tournament. A second tournament is slated to begin after Thanksgiving break.

Students get FREE tutoring anytime, anywhere from Khan Academy ... visit schoolhouse.world #Soaring2NewHeights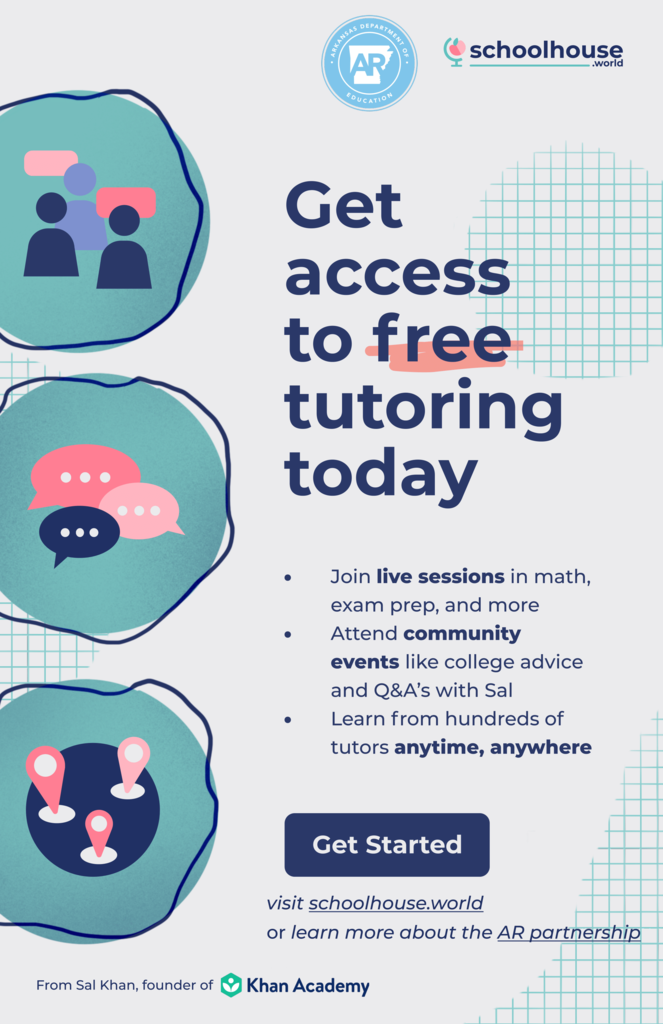 STAR STUDENT: GRACIE MESSER Congratulations to Gracie Messer for being chosen as the star student in Mrs. Kelli's 5th grade! Gracie received a certificate and water bottle from Officer Donald . Way to go, Gracie!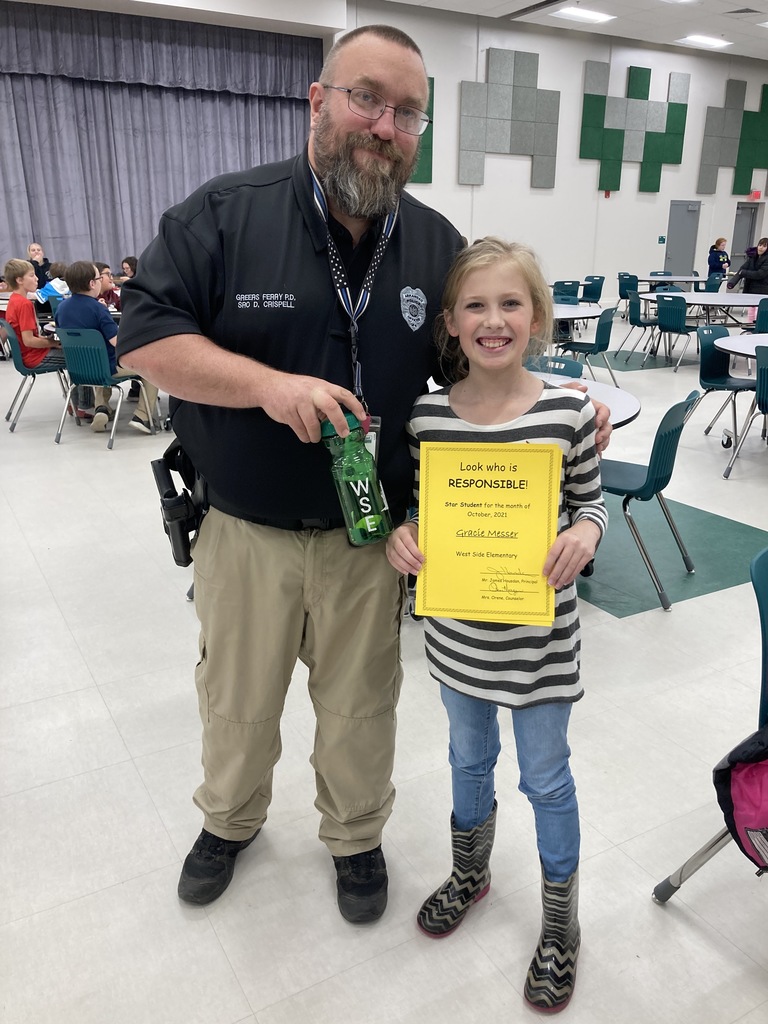 School dismisses at 2 p.m. Friday