We celebrated our November Teacher, Staff Member and Students of the Month today. Our junior high Student of the Month is Emma Murphree, 7th grade. Our senior high Student of the Month is David Lankford, 11th grade. These students consistently display a hard work ethic in class and a friendly and responsible attitude everywhere they go. Thank you!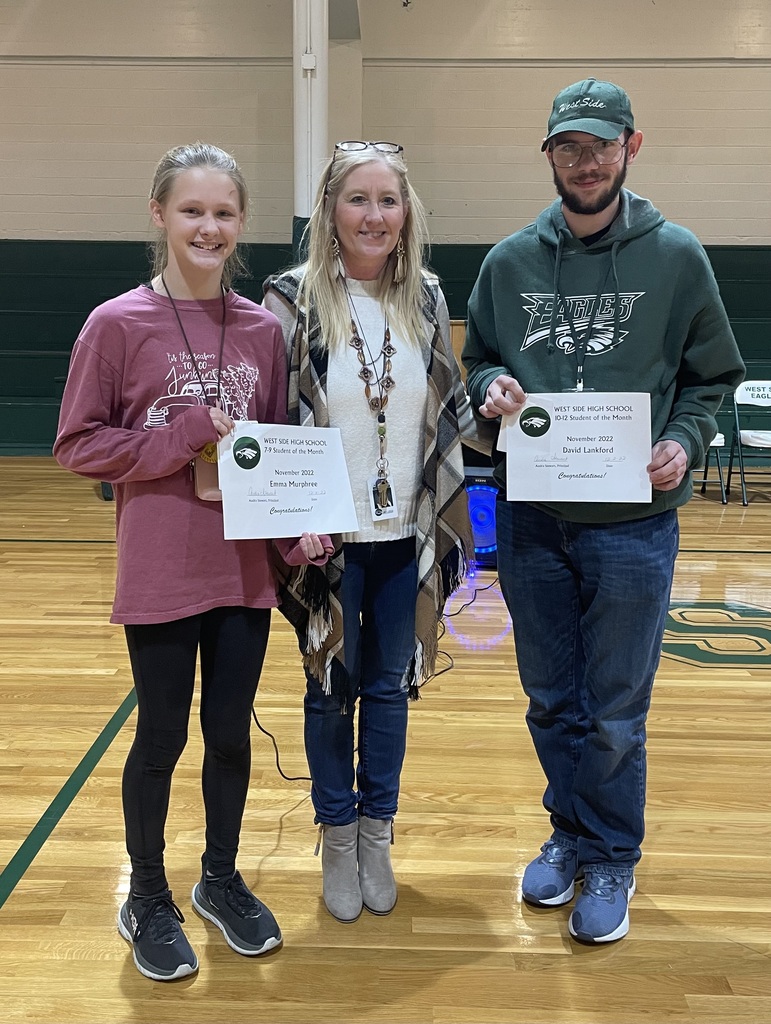 We celebrated our November Teacher, Staff Member and Students of the Month today. Our Staff Member of the Month is Tammy Carlton! Ms. Tammy works very hard to help students and teachers. She is one of the most dependable members of our high school staff. Thank you for all you do and your dedication to our students at WSHS!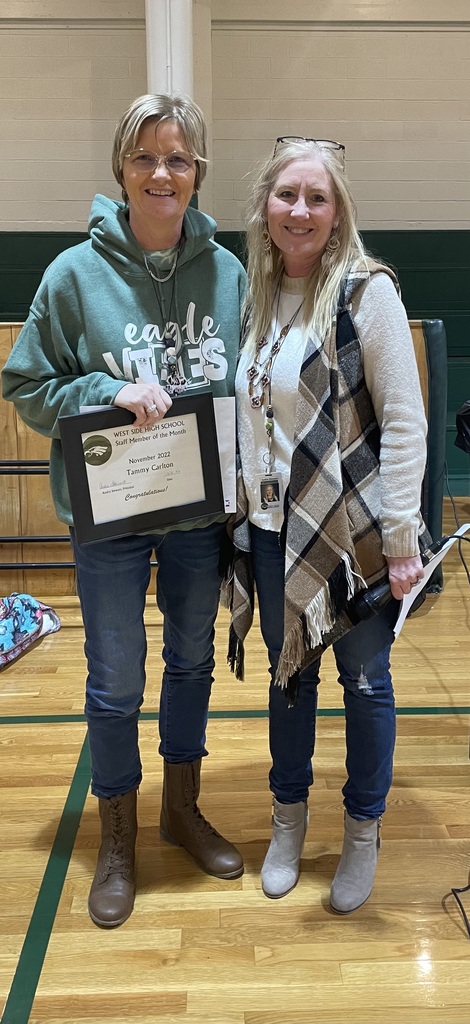 West Side Elementary is getting in the Christmas spirit this week with some Christmas logic puzzles and Gingerbread activities in Mrs. Teresa's enrichment classes.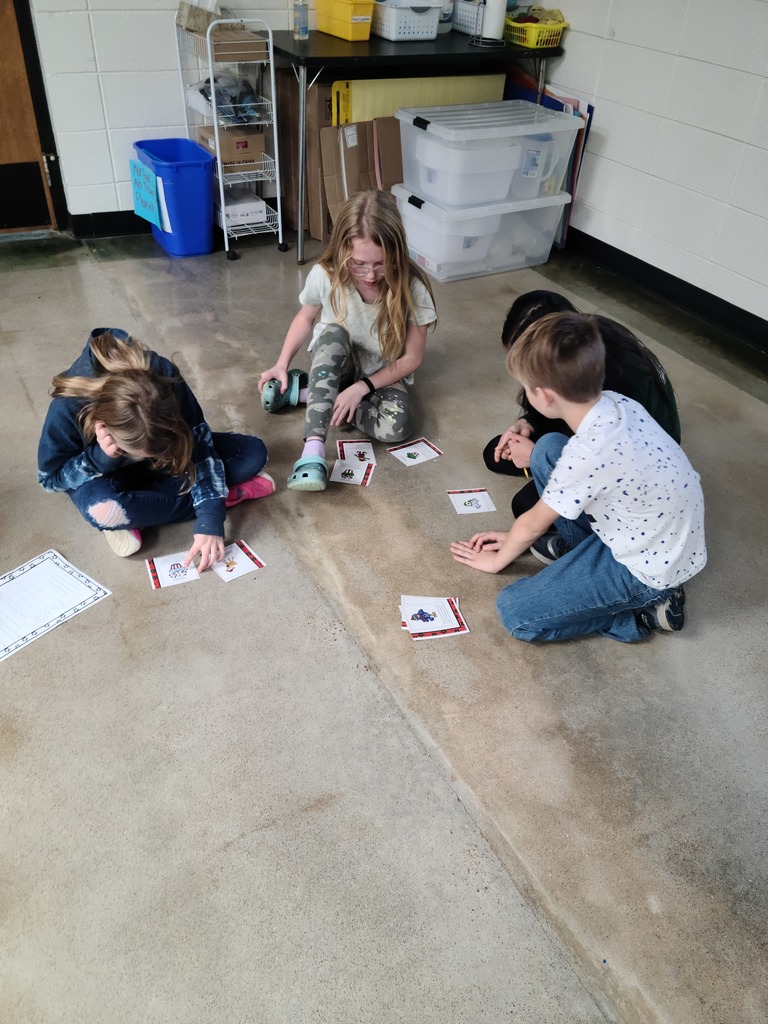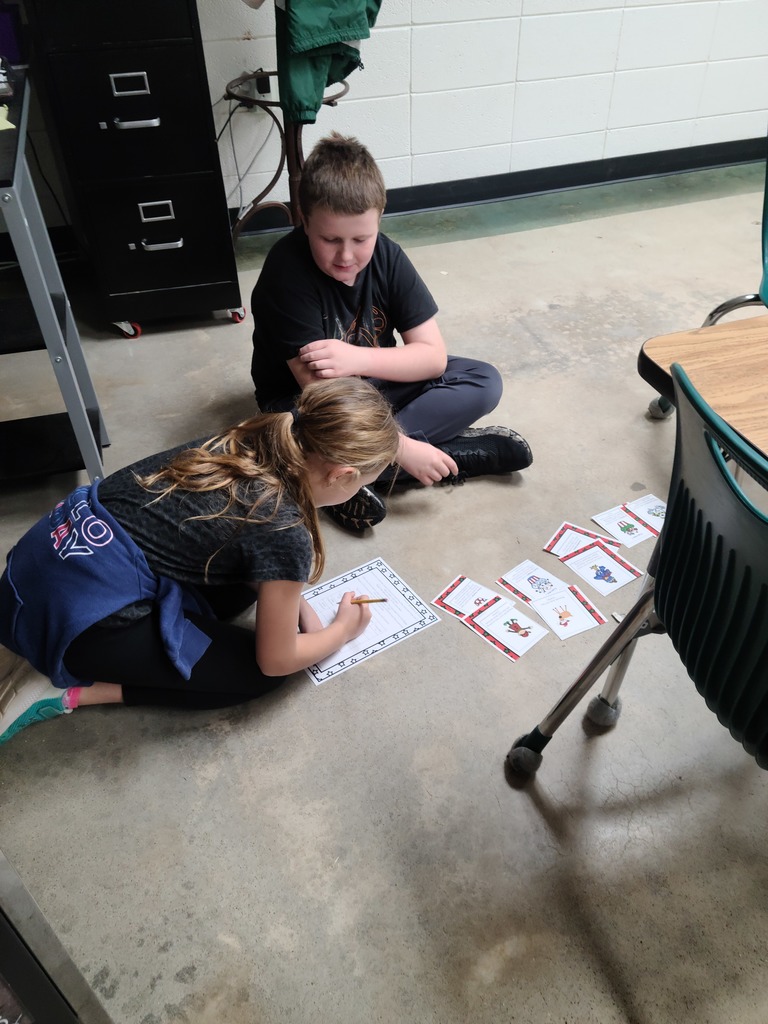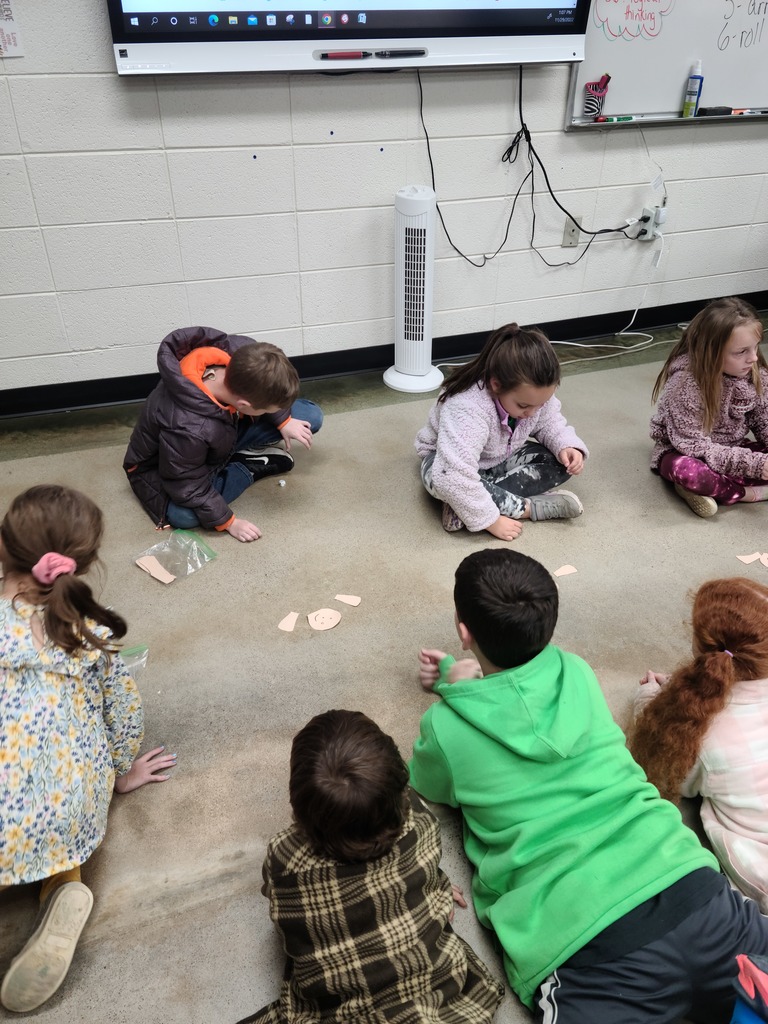 The 5/6 EAGLE CHOIR and our SOAR kids will present a music concert and "A Christmas Crisis" play on Thursday Dec. 8! Both events will take place in the new cafeteria with the Eagle Choir concert starting at 6:30 and the SOAR play starting about 7 P.M. Everyone is invited to enjoy some holiday music and drama!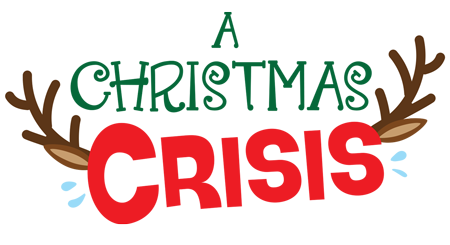 West Side 5th & 6th graders enjoyed their trip to Crystal Bridges Museum to see the We The People exhibit. Original prints of the Declaration of Independence, the proposed Bill of Rights, and the Articles of Confederation were just part of the what was on display.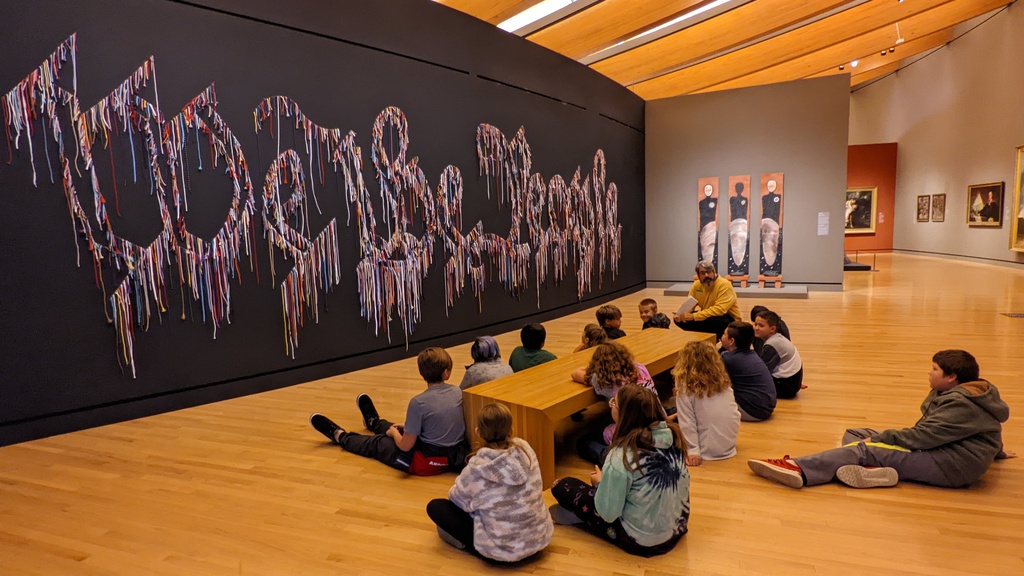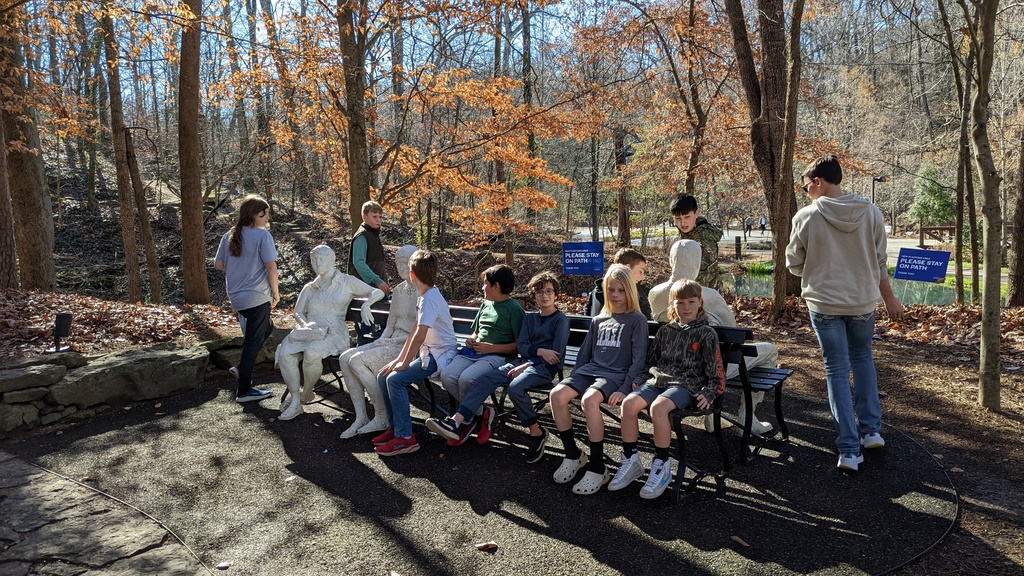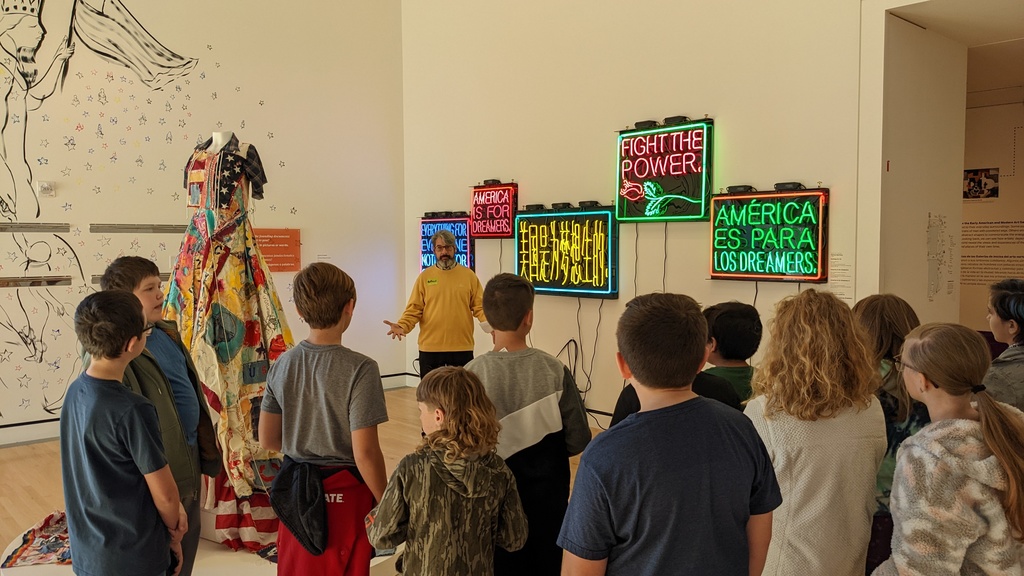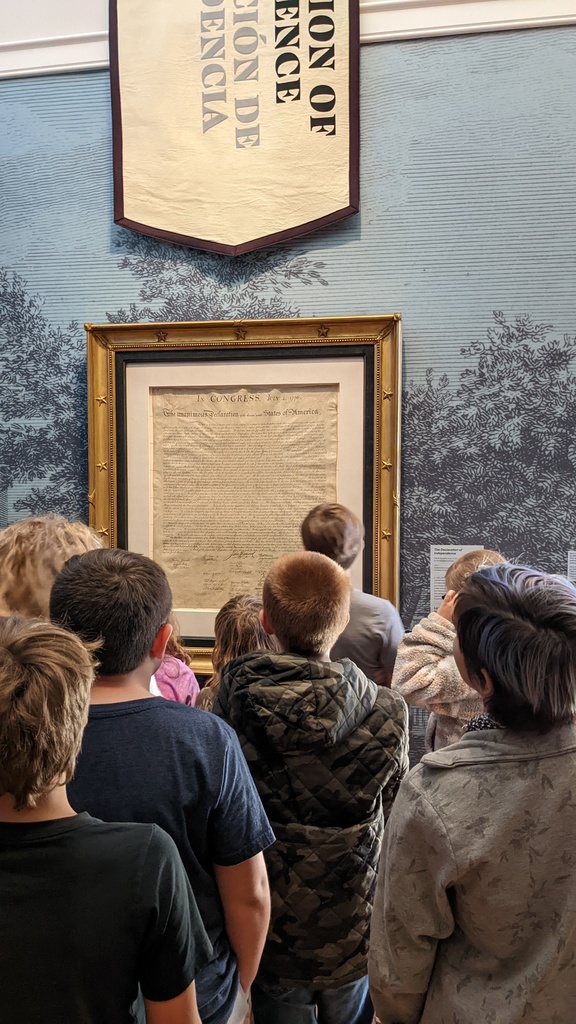 More pictures from the 5th & 6th grade field trip to Crystal Bridges Museum.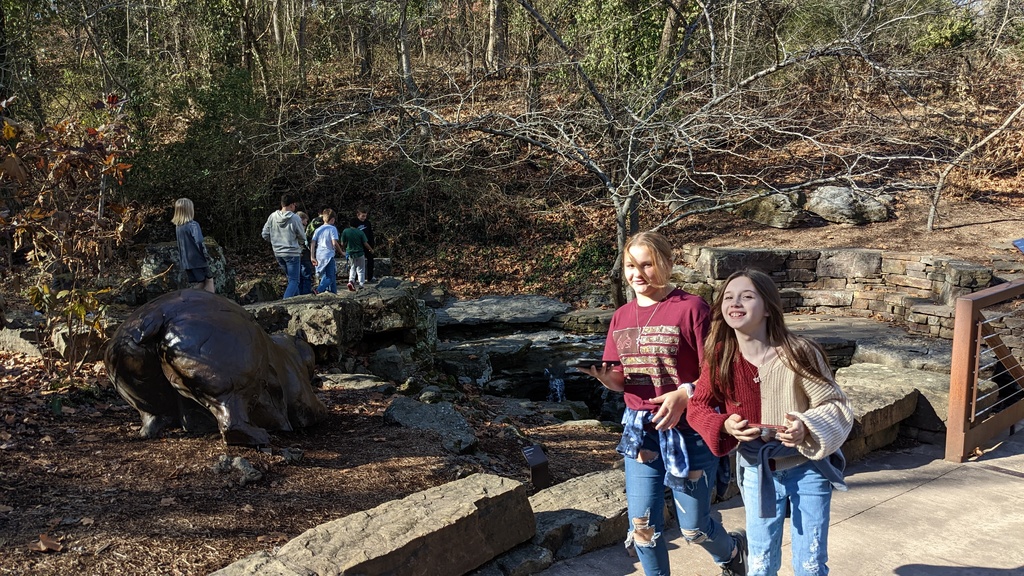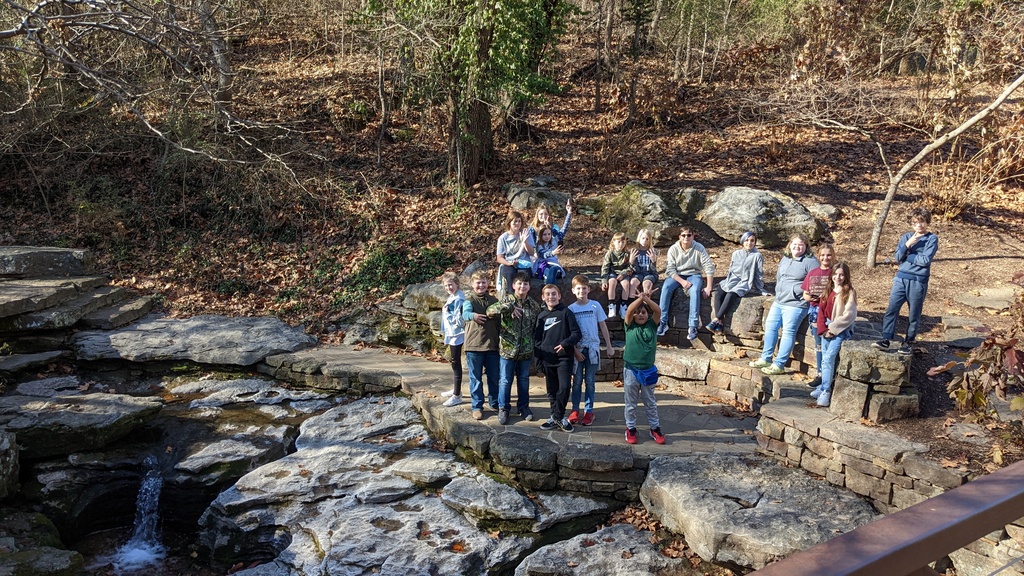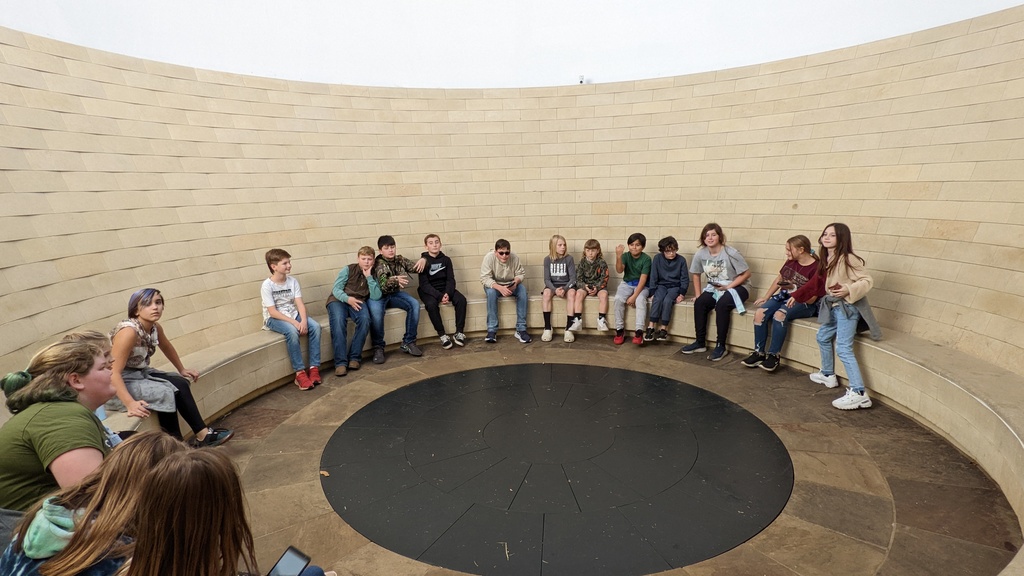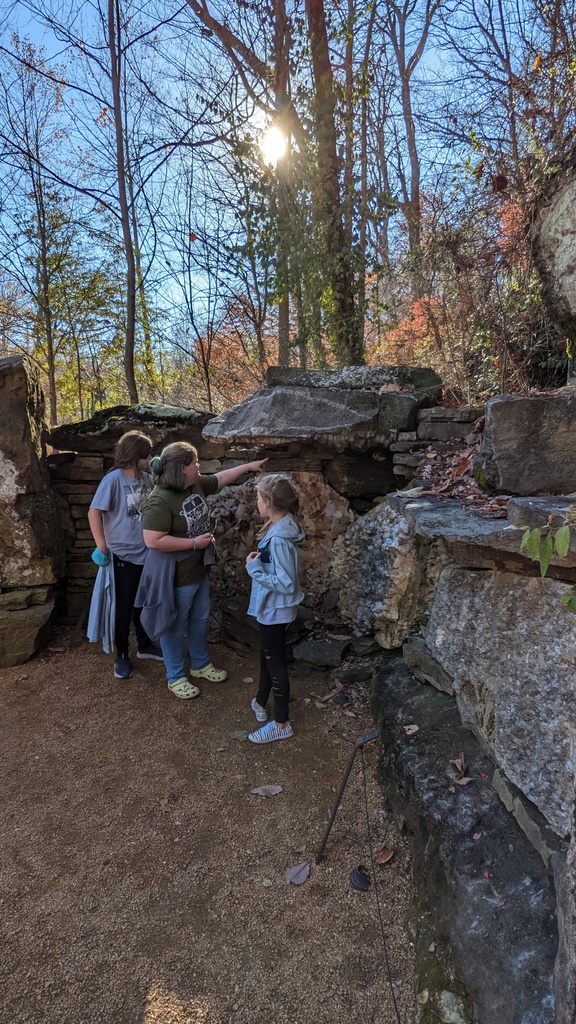 The high school and elementary art clubs teamed up to create a Veterans Day memorial with ceramic poppies. Each poppy is dedicated to a Veteran of our West Side Family.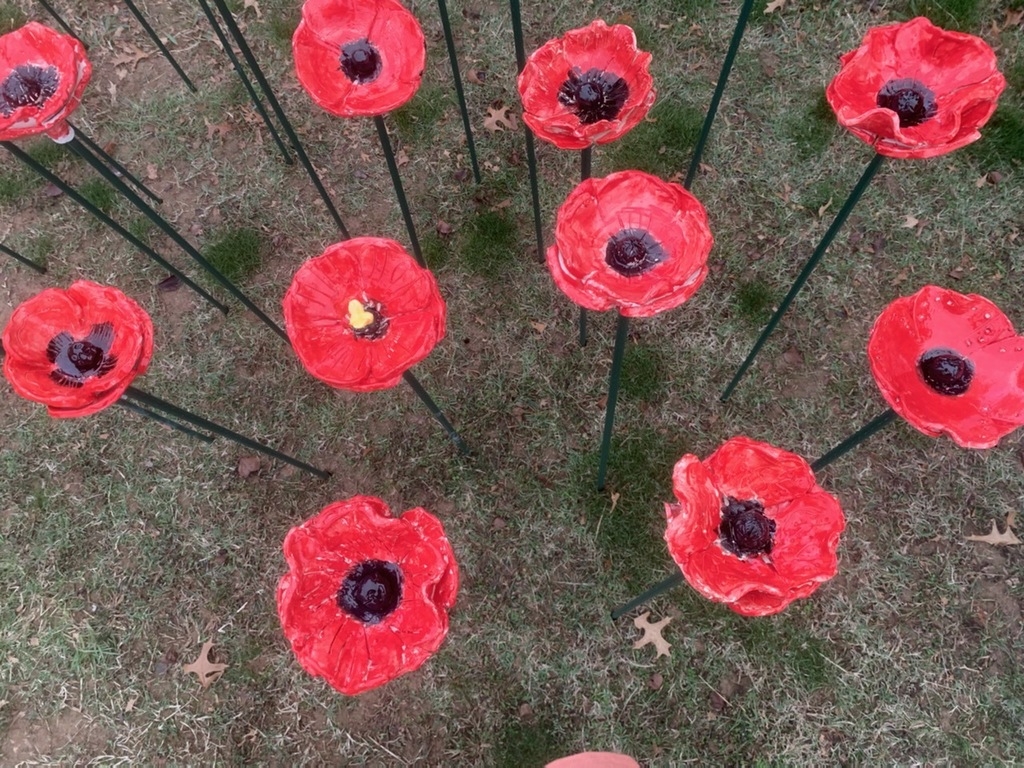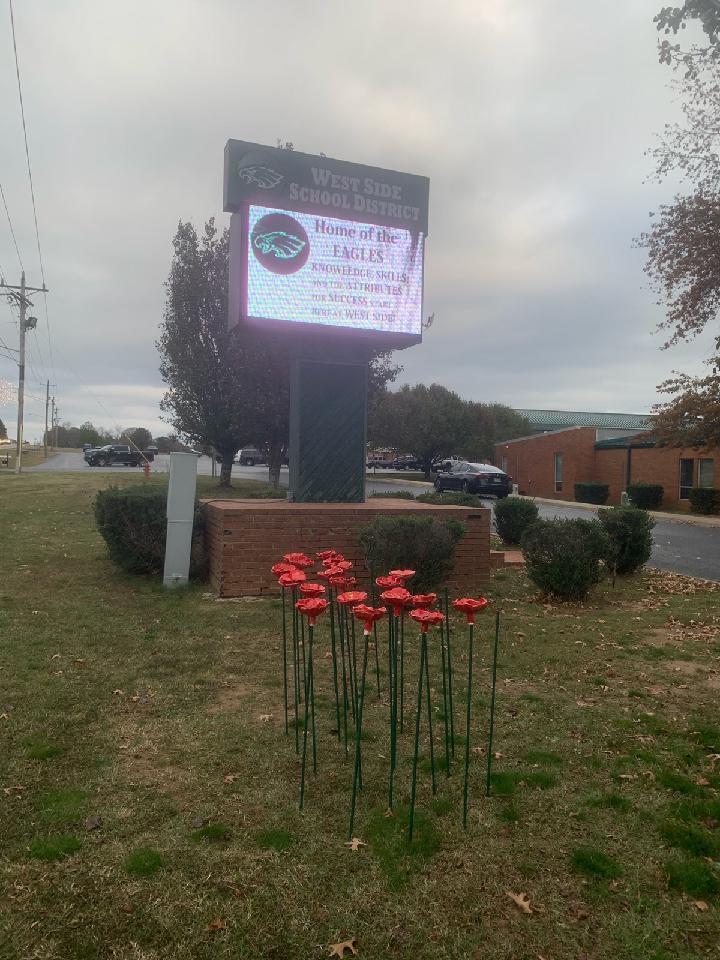 Congratulations to Kevin Parks for being "Caught Being Kind in Mrs. Renee's 3rd grade!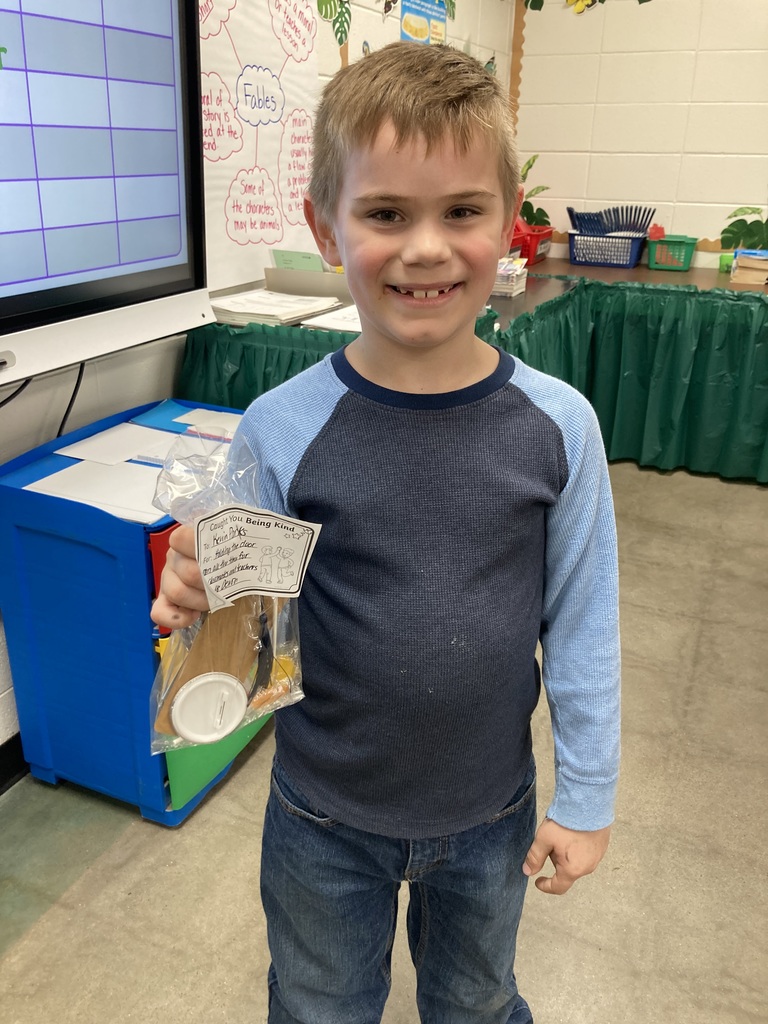 The West Side Smash Bros. team of Elijah Antonacci, Cody Presley and Kevin Cornwell pulled off a huge upset win to advance to the second round of the AAA tournament. The #59 Eagles overcame a 0-1 start to defeat #6 Melbourne, 2-1. This was the first state playoff win in West Side eSports history. The Eagles will next face #29 Maumelle Charter on Wednesday.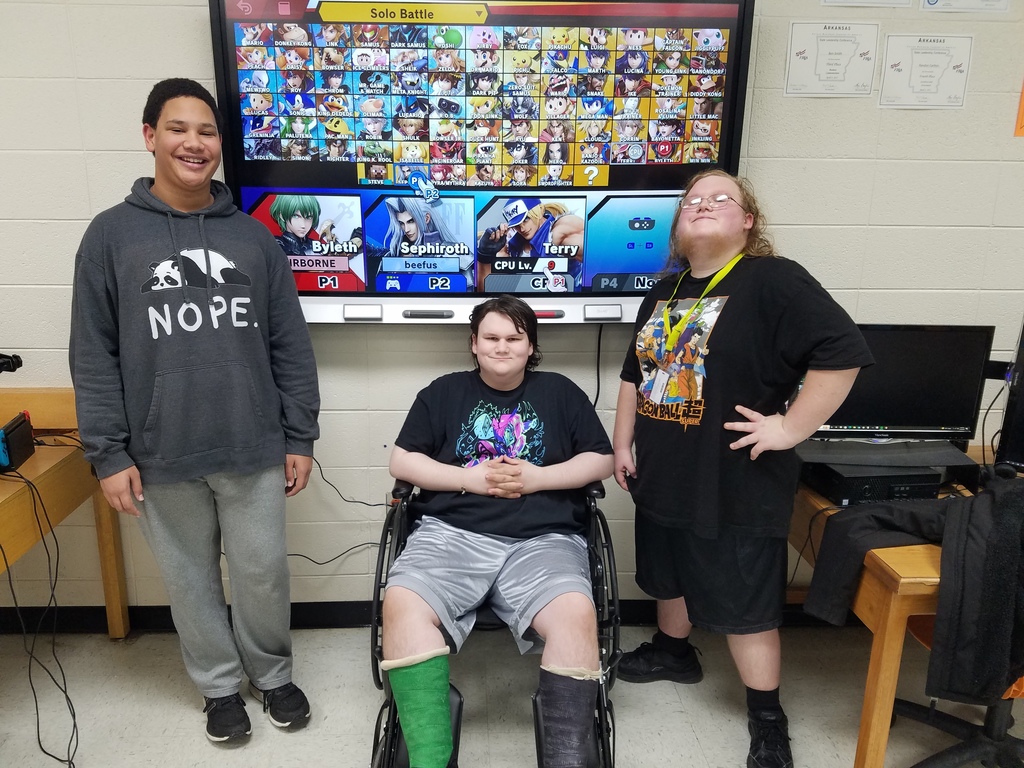 Picture Make-up Day Info: Fall sports athletes who did not bring an order form today should eventually receive a proof with an online order code. Pee Wee Basketball photos will be taken in the spring.

Picture Make-up Day for elementary and high school is this Monday, November 28, the first day back from break. All students who get make-up pictures will receive a proof. Fall sports photos will also be taken, including basketball, golf, tennis, cross country and cheer.

The Greers Ferry Library has one final storytime for preschool to Grade 3 students at 10 a.m. tomorrow. For more information, please contact the library at (501) 825-8677. #YourJourneyStartsHere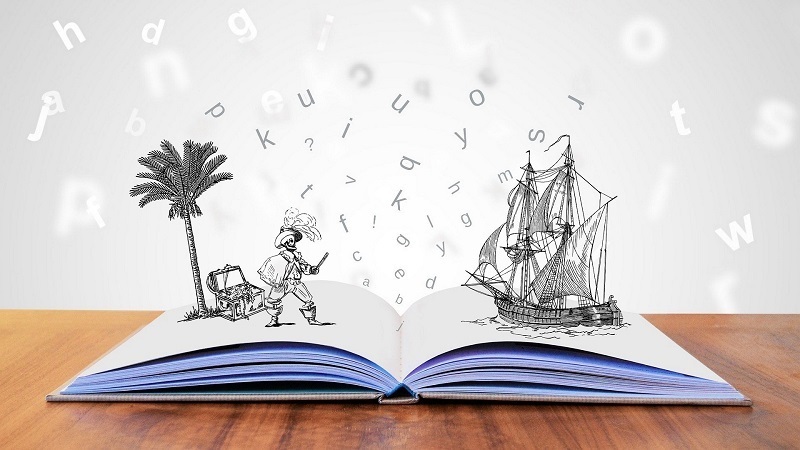 STAR STUDENT: CARTER BIGHAM Mrs. Traci's 1st grade Star Student is Carter Bigham. He received a water bottle and certificate from Officer Donald for being responsible in the classroom. Congratulations, Carter!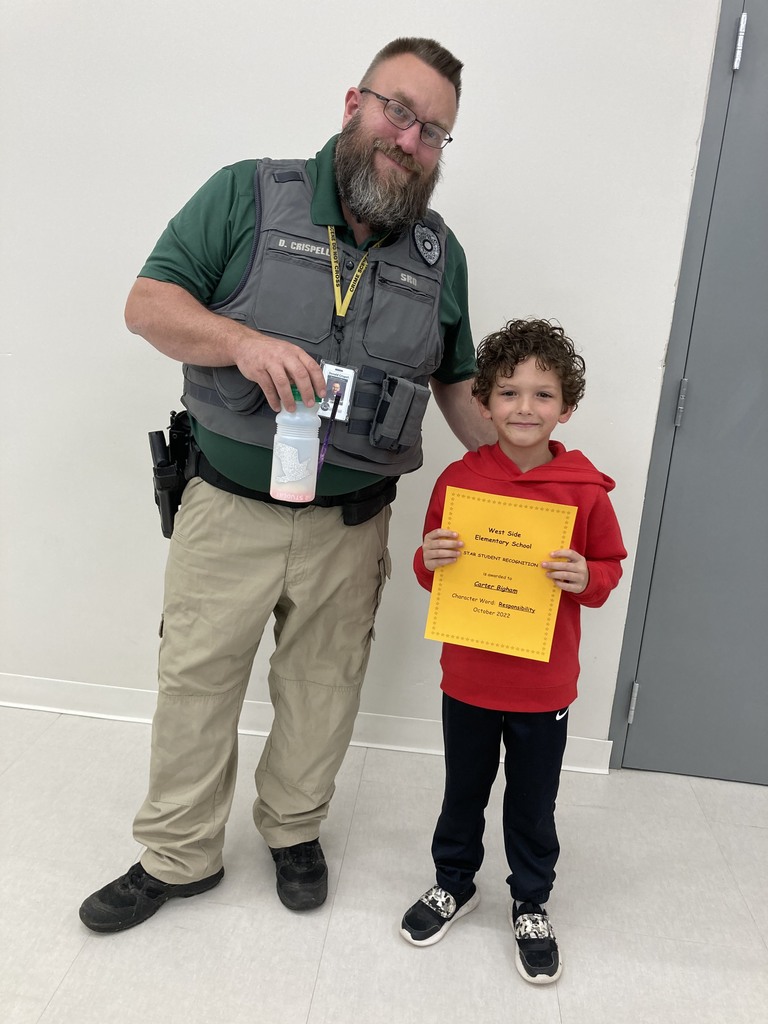 West Side High School Homecoming begins at 5:00 p.m. on Friday in Brady Hipp Arena. The Eagles will be playing the Midland Mustangs following the ceremonies. Jr. Boys should begin at 5:30 p.m. Come out and support your Eagles!


STAR STUDENT: HUNTER MARTINDALE Congratulations to Hunter Martindale for being chosen as Mrs. Sonjia's 2nd grade Star Student! Hunter was selected for being responsible in the classroom. Keep up the good work, Hunter!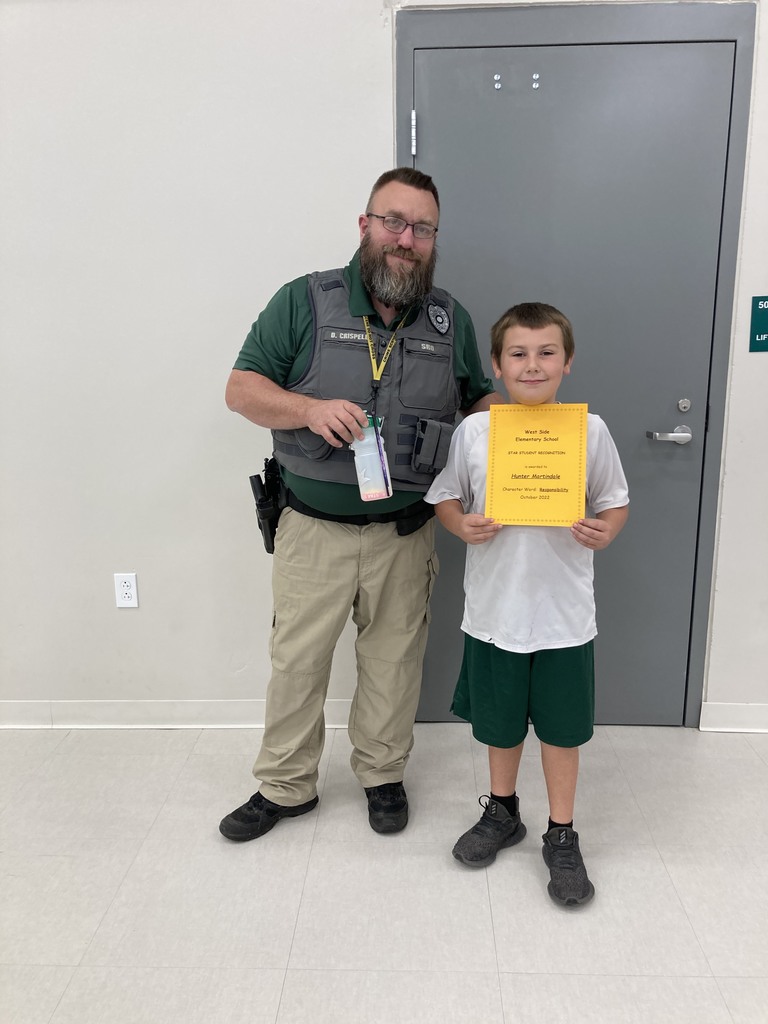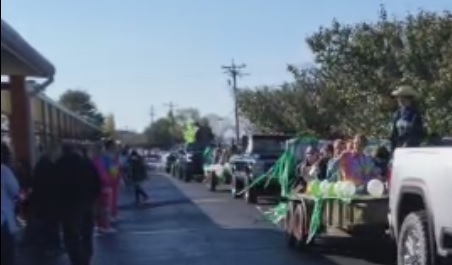 All floats will start at the city ball park. Mrs. Holly and I will be there to get everyone lined up. Students driving and the floats will need to be at the park between 12:45 - 1:00 p.m. We will bus the students who are riding the floats over at 12:45. We will also bus over the pee wee teams on one bus. If you have parents driving the floats, please let them know to take their trailers to the ball park.

West Side Elementary recently enjoyed a visit from author Tim Bauer. Students can subscribe to his youtube channel, Timmy Reads Books, to listen to his animated read alouds.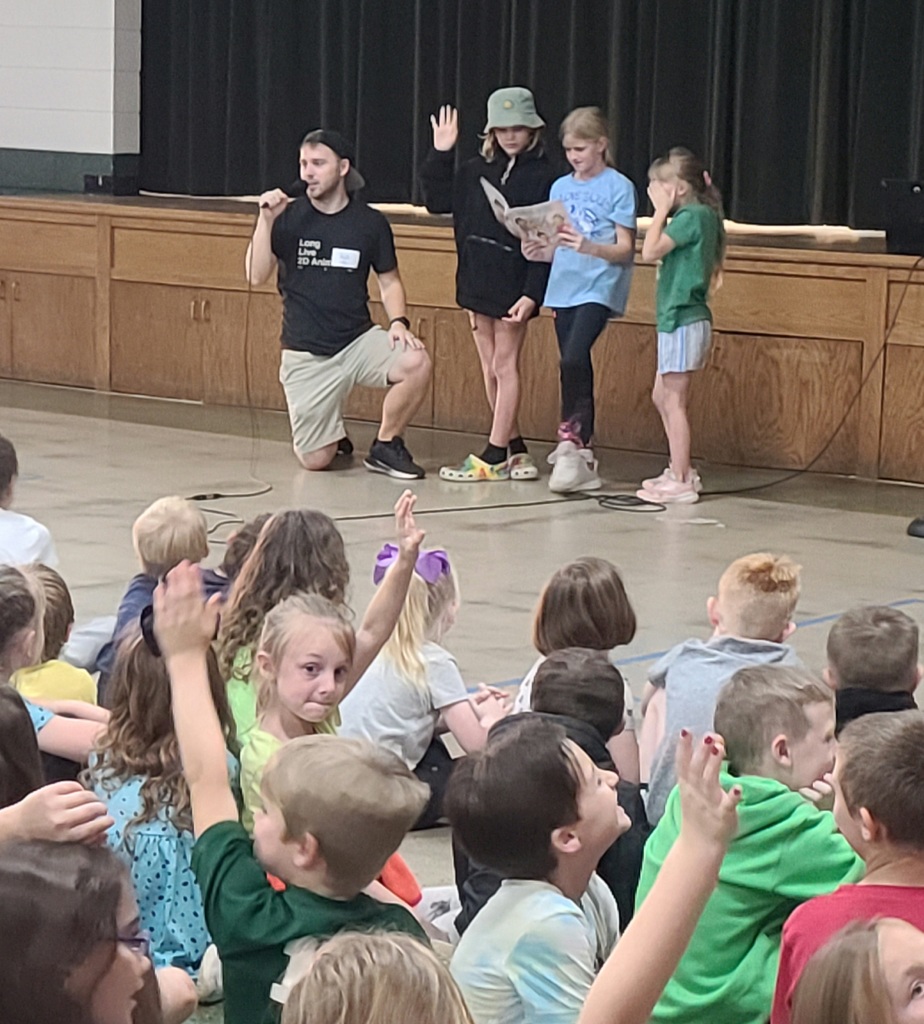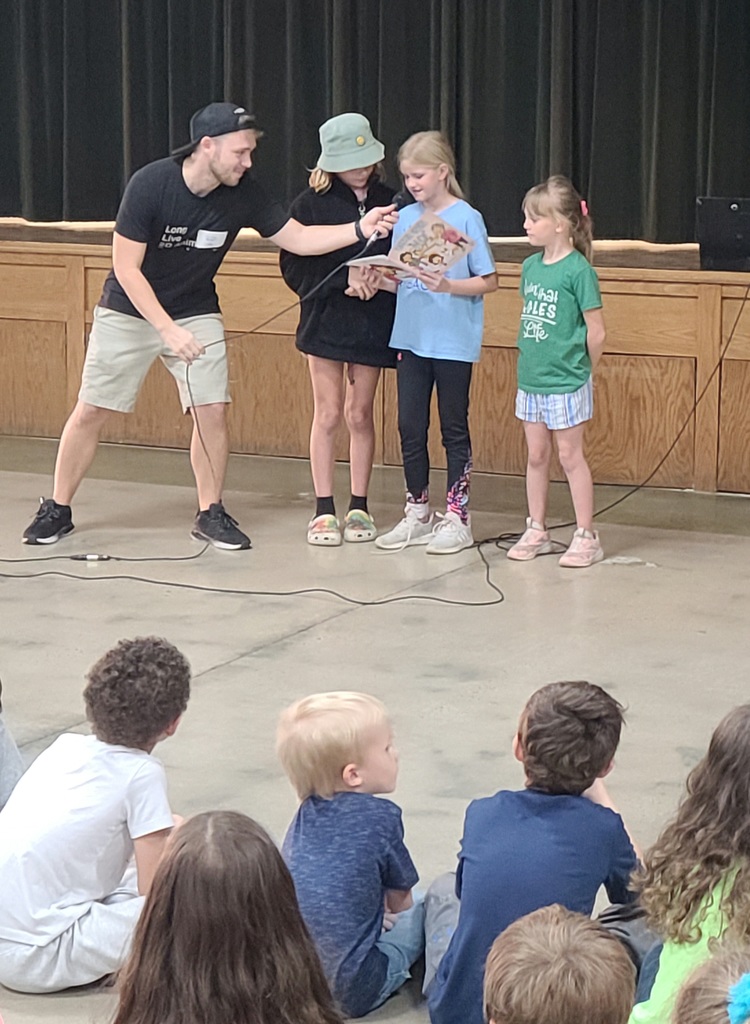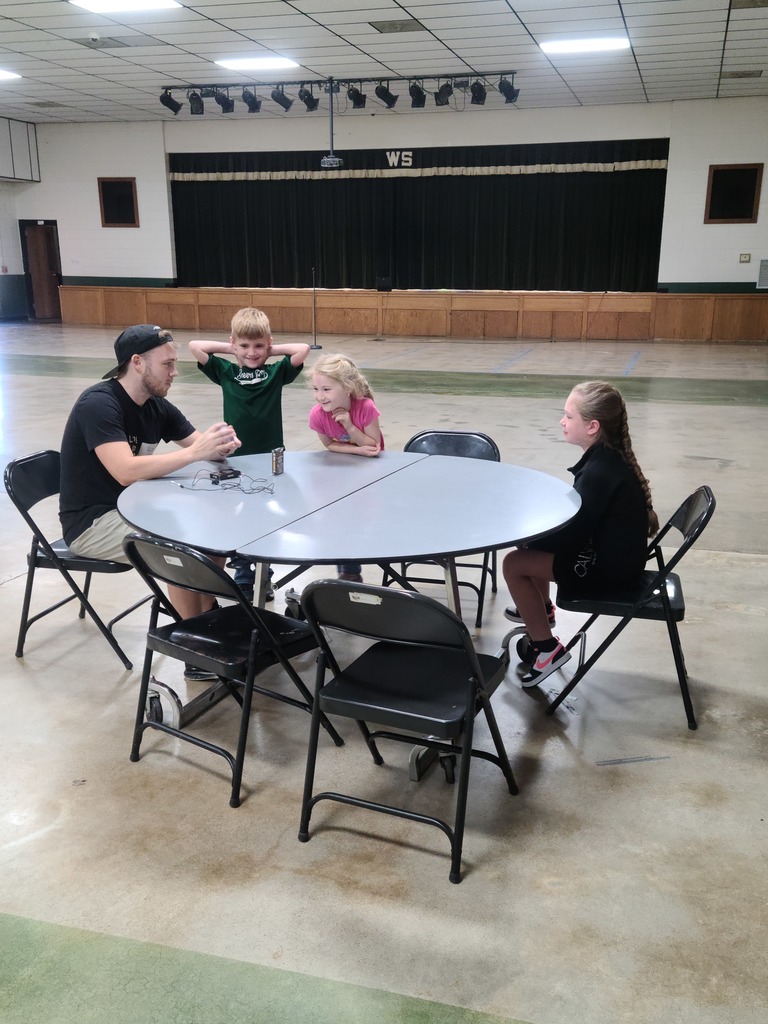 STAR STUDENT: ISLA BREWER Congratulations to Mrs. Whitney's Star Student, Isla Brewer! She was selected because she is a responsible 1st grader, and she received a certificate and water bottle from SRO Crispell. Way to go, Isla!