The Senior Girls basketball team went 2-3 on Day 2. Both losses from Days 1 and 2 have come from 4A Pocohontas. Coach Cody Richey said the girls are playing hard but their legs are tired.

The senior girls basketball team went 2-3 last night, the first night after being off for 2 weeks, at College of the Ozarks Team Camp near Branson, Mo. They will continue play through Thursday.


Tonight's school board meeting at 6 p.m. has been moved to the Band Room of Brady-Hipp Arena due to flooring work in the main building. The public is invited to attend.

Because of his fourth place finish in national SkillsUSA competition, West Side ​graduate Blaine Hipp will join fellow alumnus Jacob Miller at the World Welding Trials later this year.

Blaine Hipp, Arkansas' top welder, competes during today's national SkillsUSA competition. #Eagle_Arc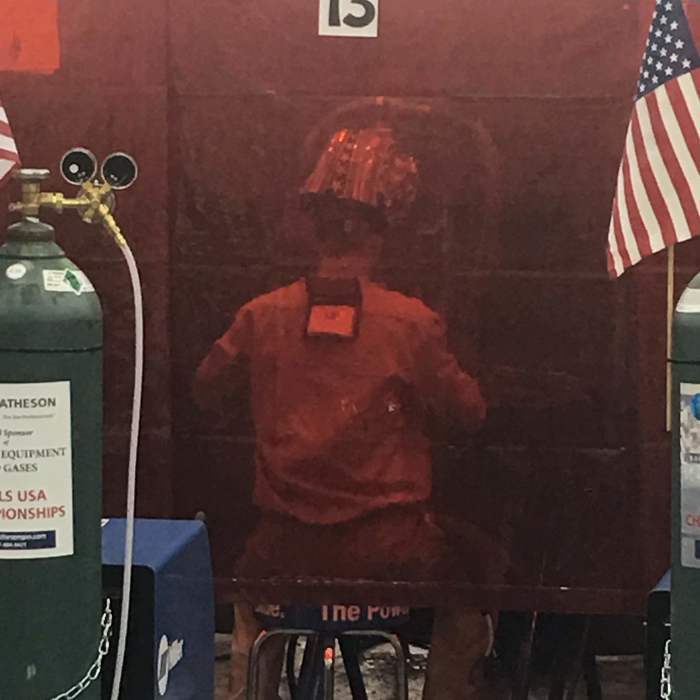 The Metal Fabrication Team of Joe Freeland, Austin Murphree, and Mason Treece works on one of their projects during today's national SkillsUSA competition. #Eagle_Arc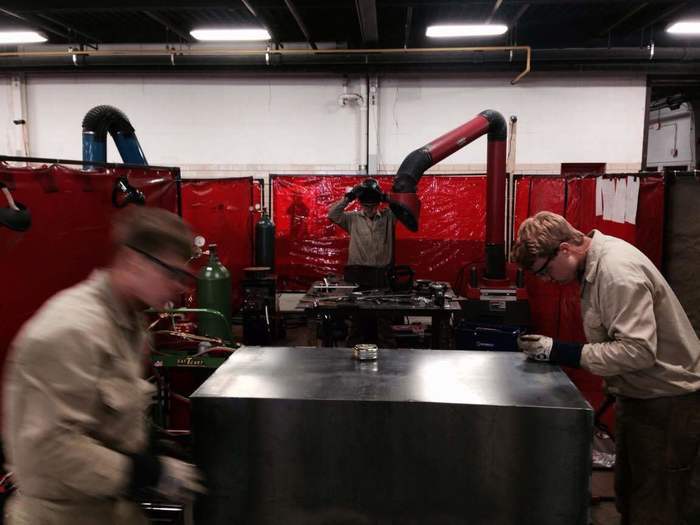 16-17 WSE Supply List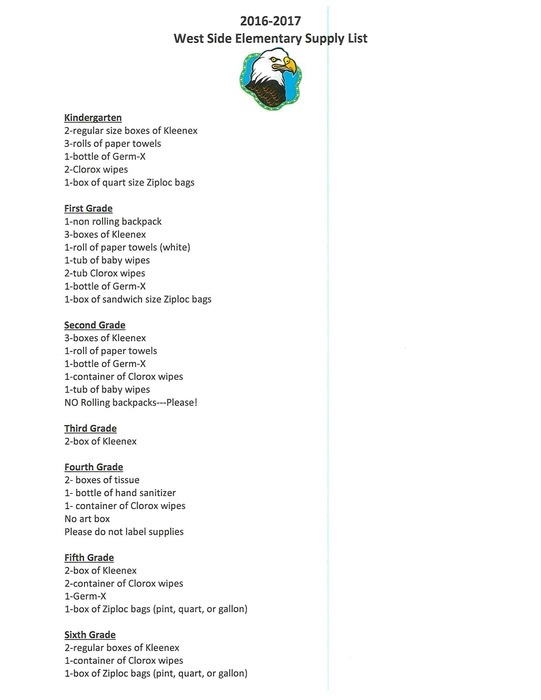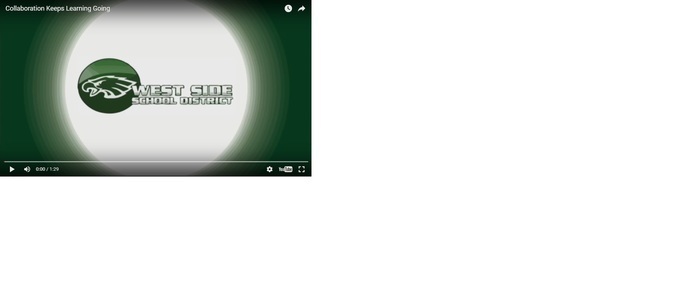 How can parents help with high-stakes testing?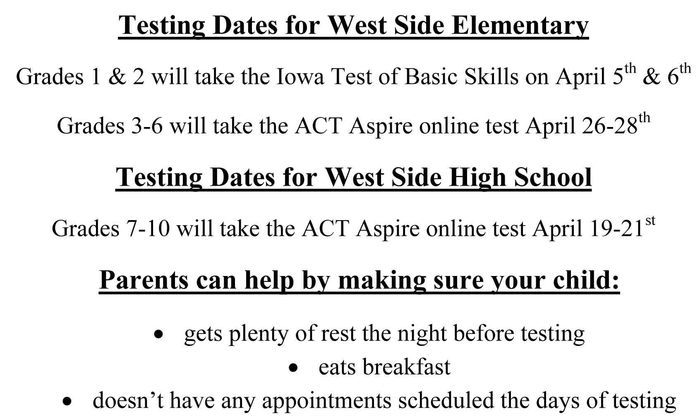 Safety First: New visitor management systems are installed in each office. Visitors will need to provide valid ID before entering campus.



Frosty Route links are located at the following locations. On the school website under the High School, Elementary, and Parent section. Also in the App under Documents.