No driver's license testing in Heber Springs on September 18, 25 and 26

Good Afternoon from WSE. Due to the forecast and high likelihood of rain tomorrow, the decision has been made to cancel our trip to the Cleburne County Fair tomorrow. WSE will NOT be going to the fair tomorrow. Thank you and have a safe evening. Mr. Long

The 13th Annual West Side Athletics Golf Tournament will be Saturday, Sept. 15, at Tannenbaum Golf Course at 9:00 am. It will be a 4-person scramble. $200/team. Info? Contact Coach Shane Davis 501-206-6362.

Beginning September 10th the written part of the driver's test will NO longer be given in the afternoon. Written Exam: 9:00 am to 11:30 pm ---Skills Exam: 1:00 pm to 4:00 pm

Smile! Today is Picture Day for seniors, district staff, and Pk-11 students.

Hey folks! Just a few calendar item reminders: Labor Day Holiday this Monday, September 3. Parent-Teacher Conferences Thurs., Sept. 20 4-8 pm School will dismiss @2pm. No school Fri. Sept. 21. Thanks! Mr. Long

Several High School teachers celebrated tonight's back-to-school school dance by dressing the part of the dance theme — the 1980s. The staff members (from left) are Patreca Hutson, Holly Shaw, Ricki Stevens, Savanna Moore, Kerri Barger, Jeff Smith, and Joe West.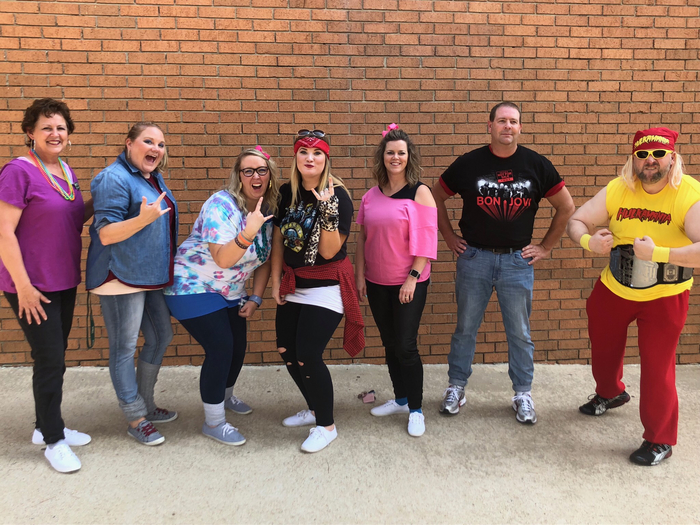 The Heber Springs Driver's License Testing Site will be CLOSED on Wednesday, August 29th for troop wide inventory! Searcy will be closed as well!

Hey folks! The kiddos are bringing home information on our annual fund raiser this afternoon. The money we raise goes toward funding our incentive activities, academic awards/ recognition, and end of year activities. The fundraiser only lasts two weeks. Students should not sell items door to door because of safety issues. If you have any questions, please contact the elementary office. Stay tuned for more information!

Consider this a challenge issued, one intended to draw smiles! WSHS challenges Concord, Heber Springs, and Quitman faculty to flash-mob students as WSHS staff did on the first day of classes with this surprise.
https://goo.gl/FtYDnx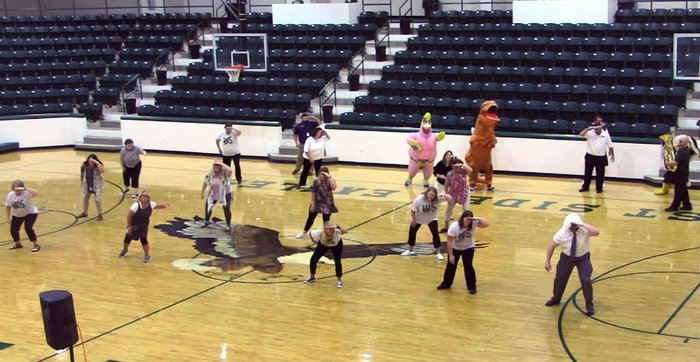 Wow! It was great to see everyone who made it out to open house. We can't wait to get the 18-19 School Year started! Thanks so much for your support! Mr. Long

Hey folks! Don't forget about WSE Open House this pm between 5:30 and 6:30. See you there!

All K-12 students and parents are invited to Open House from 5:30-6:30 p.m. Thursday in the Elementary and High School buildings. Also, seventh-graders and parents are invited to orientation at 5 p.m. at Brady-Hipp Arena.

Clear skies and 83 degrees — a nice night to play tennis on West Side's new tennis courts.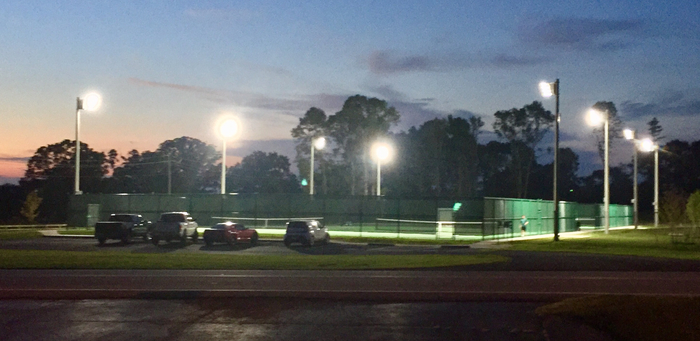 Juniors, seniors, and parents, If you have an opportunity to sit down with WSHS counselor Terri Cornett for 30 minutes, please contact her this week to schedule an appointment. She will be scheduling appointments after 1 p.m. Thursday and all day Friday. She would like to review the graduation requirements and ensure that your class schedule aligns with career aspirations. Please contact her at (501) 825-7707 to schedule a time ...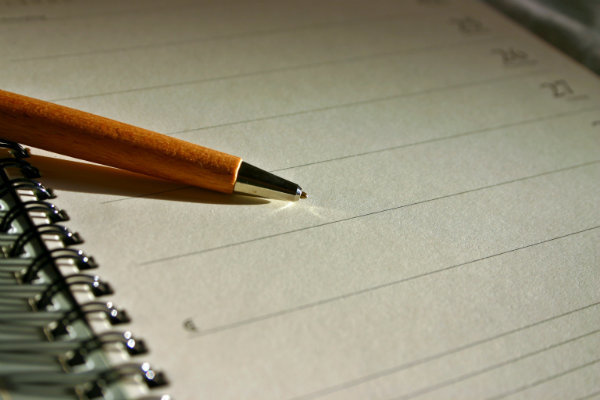 Afternoon! WSE OPEN HOUSE will be held on Thursday, Aug. 9 from 5:30-6:30. This year our open house will follow the traditional meet and greet format. However, there is some important information we would like to share with you regarding ESSA, The School Report Card, etc. I will be scheduling parent night(s) in order to share the information with you. The first day of school is Monday, Aug 13. See you on the 9th, and as always, we appreciate you! Mr. Long & Team

Friday is the deadline for youth entering grades 1-3 and 4-6 to sign up for Green & White basketball skills camp. Info @ (501) 208-6213 or (870) 615-0321 and on sign-up form ...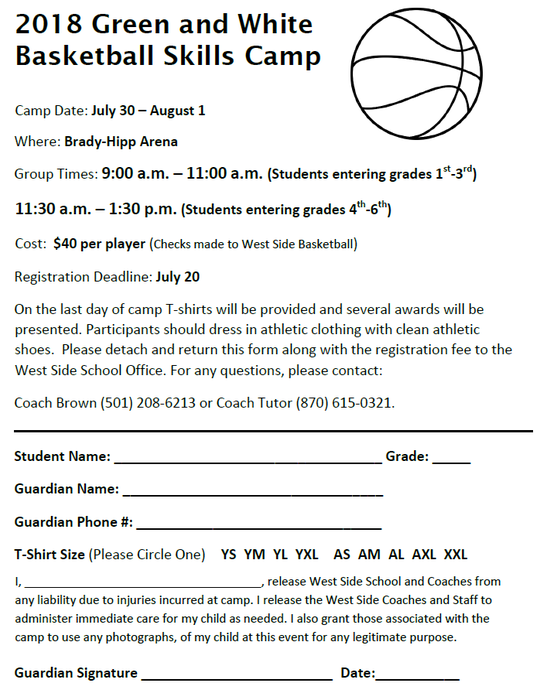 The High School has no supply list for grade 7-12 students. However, individual teachers may request that students bring tissues, hand sanitizer, or the like. Students will be notified of those items during the first week of classes. Instructional supplies, i.e. pens and pencils, index cards, paper, and highlighters, etc., are provided to students by the district.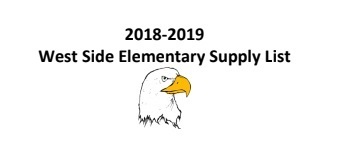 2018 grad LeAnna Endsley (Comp. Sci.) and senior Sarah Tate (Lang. & Comp.) earned college credit with AP exam scores.