There are two great ways for parents and community members to stay up-to-date on school news and information:
Direct messages from the school, and
the West Side School District mobile app.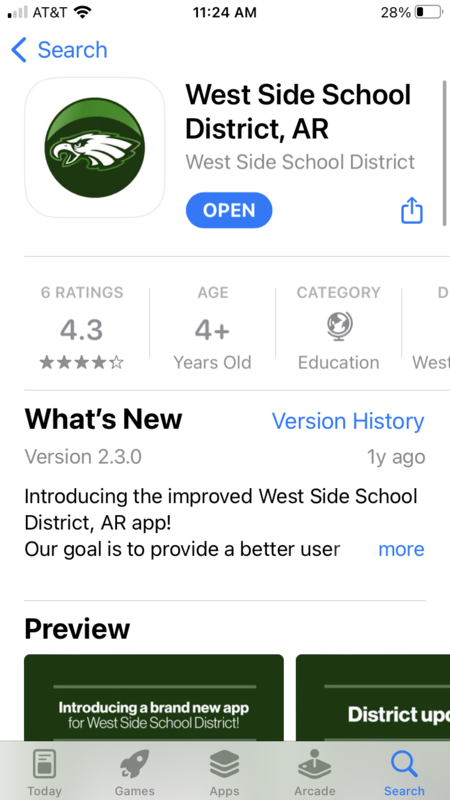 Direct messages go to parents and guardians at the contact information on file with the school at (501) 825-6258. It's important for that information to be kept current by contacting the school.
Direct messages go to other family members or patrons who wish to receive messages from the West Side School District when they complete the district website's "Patron Call Messaging" form. Once on the list, they will receive school messages by text.
The Mobile App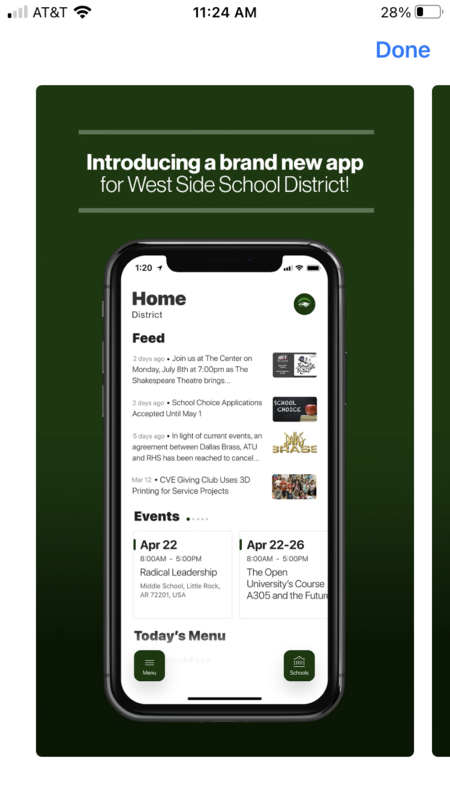 Anyone who has an Android or Apple smartphone or mobile device may download the free West Side School District mobile app from Google Play or the iTunes Store. The app has a "live feed" of short, regular announcements, as well as the lunch menu and calendar of events. Additionally, when "push notifications" are enabled on the device, important messages are immediately displayed. Those messages duplicate the broadcast messages sent via text and voice and the messages posted to the district's Live Feed and News and social media channels Facebook and Twitter.
Questions? Please contact us at (501) 825-6258.