Boys, Girls Tennis Doubles Qualify for State
West Side Staff
Monday, October 03, 2016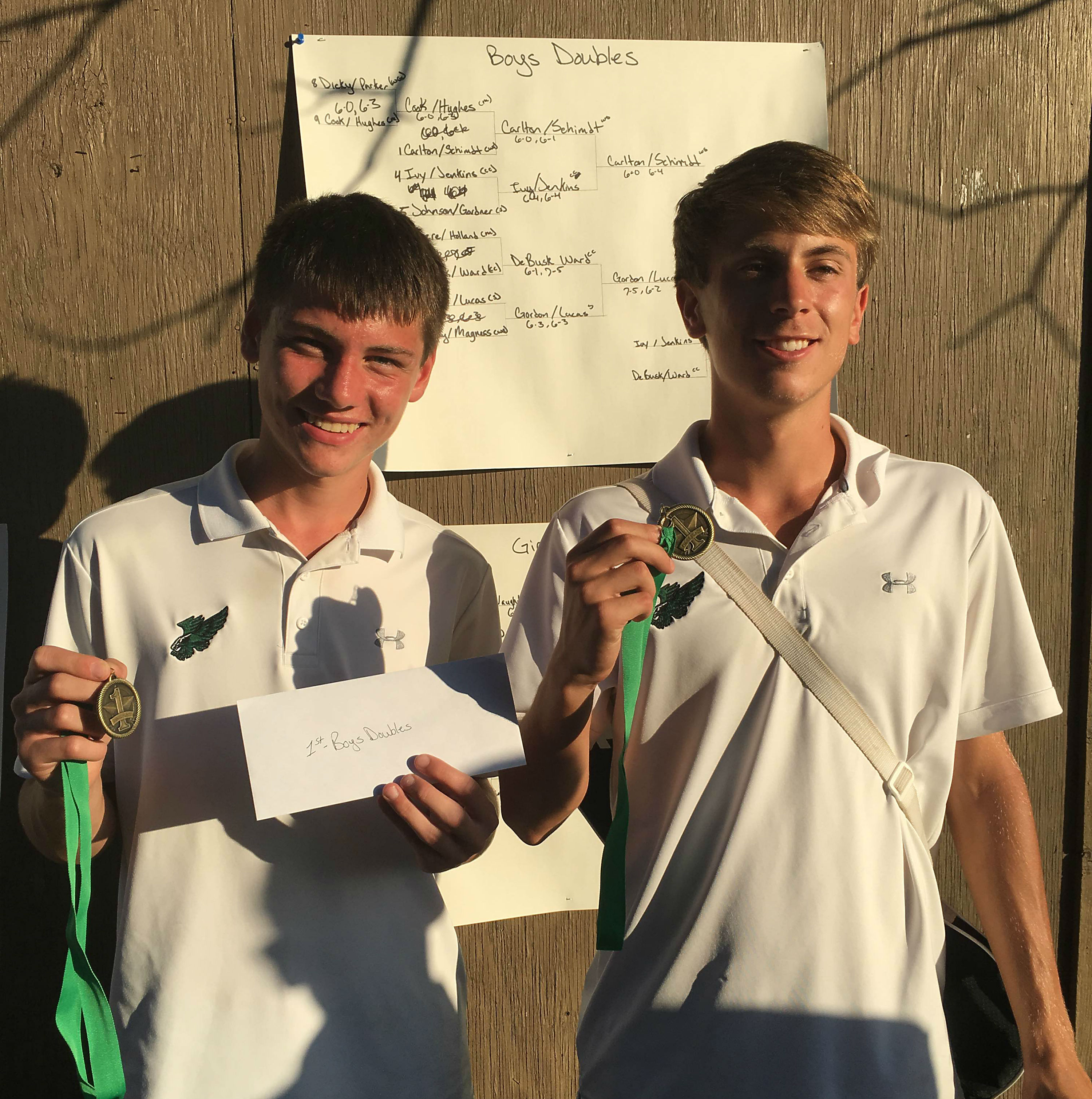 West Side's boys team of Randon Carlton and Robbie Schmidt won Doubles tennis at the District match this afternoon, and one of West Side's girls Doubles teams finished third in girls Doubles.
In the third-place contest, two West Side girls doubles teams -- Cassidy Cothren and Alex Southerland and Alissa Allen and Kamren Johnson were pitted against each other in a hard-fought battle for third place in the district and the final spot in the state tournament. Their match went to the third set with Allen and Johnson edging out Cothren and Southerland for a spot in the state tennis match. Said Coach Devin Carr: "You want talk about one hard fought and very emotional tennis match — that was one right there."
"I am very proud of all of my student-athletes," said the coach. "We had a few returning players and several first-time tennis players this year. I am very proud of their hard work and success on making to the state tournament.
"It's not every day that you win District in boys doubles back-to-back years and take a team of first-time tennis players to the state tournament. It's been a great season, and I am very excited about the future of West Side Tennis."
Carlton and Schmidt sailed through the final match 6-0, 6-4.
Both teams will compete in the state tournament October 17-18 in El Dorado.