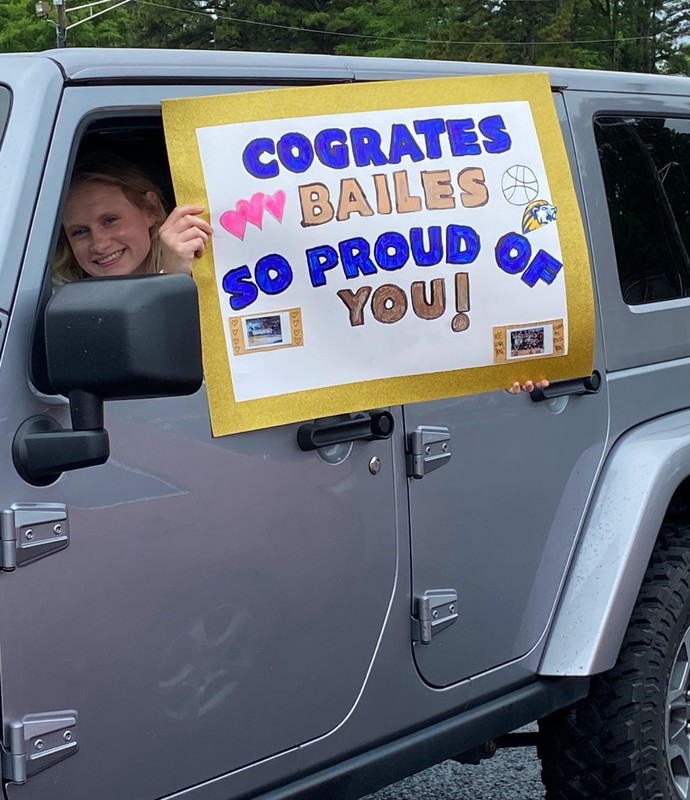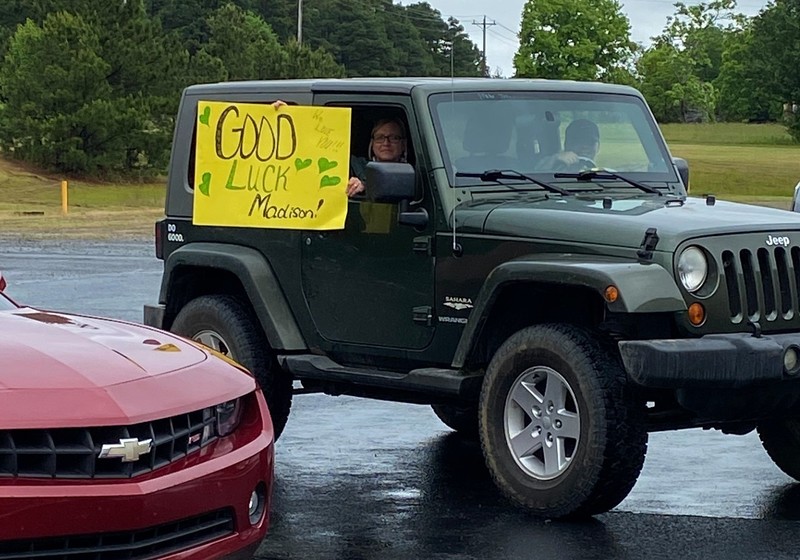 Madison Bailey, a West Side senior and member of the Lady Eagles Final Four basketball team, signed a college letter of intent to play at Ecclesia College of Springdale during a signing ceremony Friday at Brady-Hipp Arena.
During this exceptional time of social distancing during the novel coronavirus pandemic, Miss Bailey, daughter of Traci and Victor Bailey, was joined on "the porch" at the signing by her parents, West Side coaches Megan Berry and Robert Lanier, and three coaches from Ecclesia while teammates and other family members remained in vehicles.
"Madison was someone we knew that would be a great fit right away," said Royals head coach Tonya Ingram. "She will be a great addition both on and off the floor. Her selfless nature and ability to defend the ball will make an immediate impact. We are excited that Madison is joining the Royal Family!"
West Side head coach Megan Berry added, "I feel very blessed to have had the opportunity to coach Madison. She has been a leader and a great example on and off the court. She will be missed greatly, but I know she is going to do great things in her future."
"I am so beyond thankful for this opportunity," Miss Bailey said, "and I wouldn't be here today without God, my family, my teammates, and my coaches. All the glory goes to Him."
The Ecclesia Lady Royals are a member of the NCCAA, a collegiate athletic association that emphasizes faith and character.
Miss Bailey continued, "I am super excited for this next chapter, but I definitely won't forget where home is and that is with my Eagles!"
An honor graduate with a 3.68 grade-point-average, Miss Bailey plans to major in health sciences to become a pediatric occupational therapist.
Coach Ingram completed her fourth year as head coach at Ecclesia, with three years prior to that as assistant coach. A native of Lincoln, she played at Ecclesia on scholarship in 2010 and became a two-sport athlete when the school added softball in 2012. She and her husband, Daniel, have a young daughter, Kenley.
Fans can follow Royals athletics on Twitter and Facebook.
The NCCAA has roughly 100 member institutions between Division I and Division II. Ecclesia competes at the Division I level which features teams that are dual-affiliated with NCAA Division II and NAIA as well.