​West Side Anglers Return With Prizes
Curriculum Coordinator Matt Irwin
Saturday, February 25, 2017
Two of the West Side Angler fishing teams placed and brought home money from today's tournament at Lake Hamilton.
Josh Harness and Jared Cothren finished 2nd with 14.42 pounds, winning $240. Maci Parks and Andrew Turner finished 3rd with 12.36 pounds, winning $200. Both had a bag limit of five fish. Along with photos, a video of the weigh-in is at https://goo.gl/NXZu5C.
There were over 60 teams in the tournament.
For more information about the West Side Anglers, visit the club's website at https://sites.google.com/a/westsideeagles.org/west-side-fishing-club/.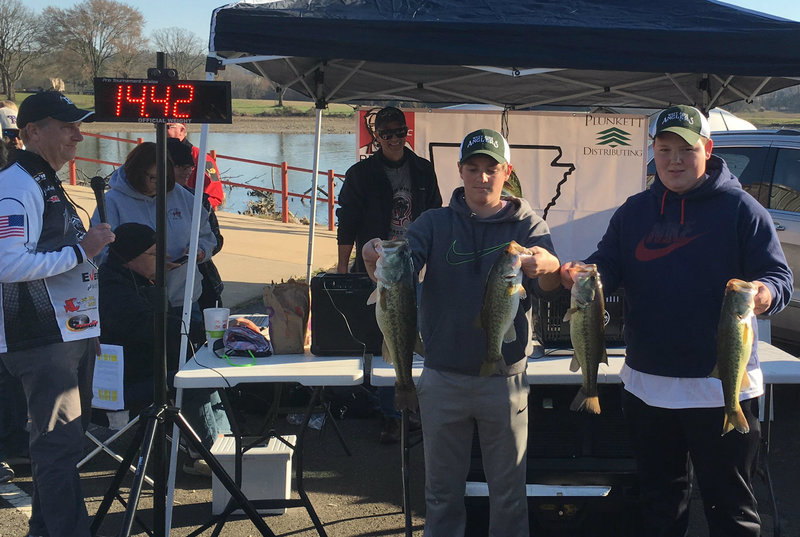 Cothren and Harness at weigh-in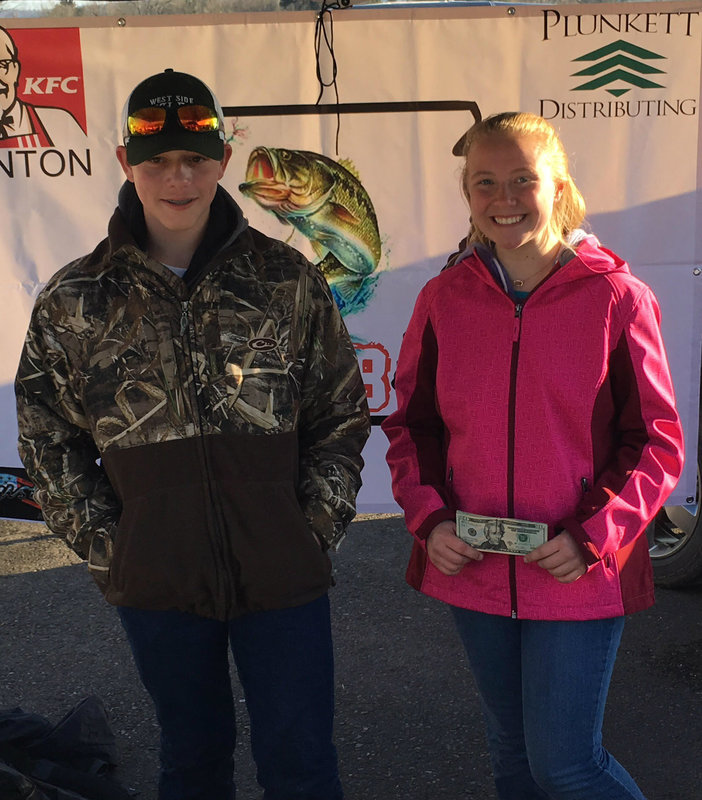 Parks and Turner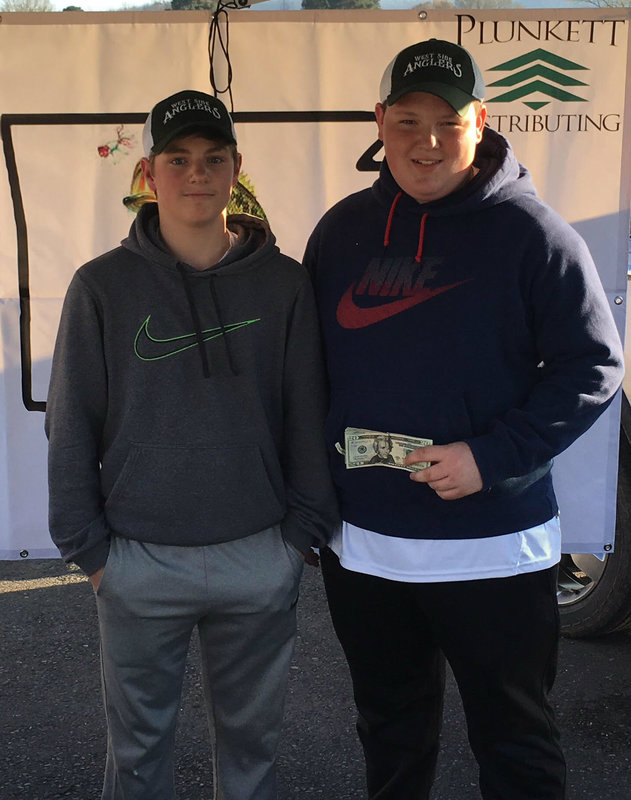 Harness and Cothren